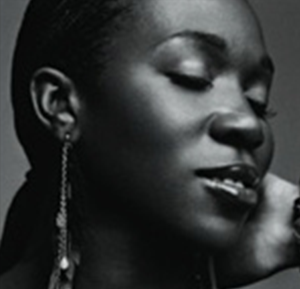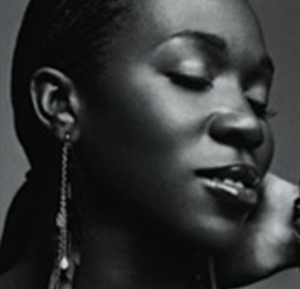 Hair. The multimillion-dollar business that is not going anywhere. Women love options and, when it comes to hair, there are no exceptions.
They are not defined by the hair they wear, but rather the person they are inside.
Changing your hairstyle is no longer a luxury but a necessity. Many women are forking out thousands of rands to get precisely what they want.
With sew-ins, weaves, clip-ins or wigs, the hair extensions industry has made it easier to change women's hair entirely, without changing its texture.
At Darling, we have a range of synthetic hair extensions to suit different preferences. You can find your beauty through our vast range of specialised hair weaves, wigs and braids.
Think all hair extensions are the same? Here's how to differentiate hair extension and useful tips to help you choose.
First thing's first, what are hair extensions?
Hair extensions refer to human or artificial additions to one's natural hair. They aim to enhance a woman's hair by making it voluminous, adding length and giving it colour.
All this without the damage of chemicals or changing of its texture.
Types of hair extensions
Synthetic fibre
A variety of different materials are used to make this hair, which excludes human hair. It comes in the form of bulk single strands and a weft.
The bulk single strands are used to install braids, and the weft is used as a weave or a wig.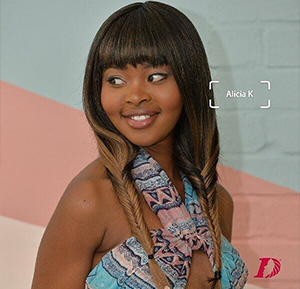 Curling, flat or straightening combs should never be used as these may damage the fibre.
Fortunately, there are modern fibres currently available on the market that are more resistant to heat at a specific temperature (200-degree Celsius). Plus they look like real hair.
Futura fibre
Futura, also known as a human hair blend, can outlast human hair. This fibre can withstand temperatures of up to 200°C, giving women a versatile style.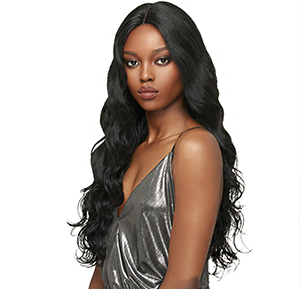 Like human hair, it has a natural sheen, and it's tangle-free. The only thing you can't do is change its colour, so ensure that you get the fibre in your ideal shade.
Human hair – a quick guide
All human hair is made up of keratin, which is dead, hard protein.
The inner layer called the medulla
The cortex
The outer layer called the cuticle
The cuticle – Protective barrier
The cuticle is made up of tightly packed scales which overlap each other. It is the first line of defence against damage from outside influences such as the humidity.
When you condition your hair to make it more manageable, you affect the cuticle directly by straightening the strands.
Cuticles are also responsible for the strength and the shininess of your hair strands. How the virgin cuticle hair is collected determines its grading.
A hair collector would need to cut directly from a person's head and bundle the strands as ponytails to obtain the best quality hair.
The cortex – The colour receptor
When you change the colour of your hair, it's the pigment cells distributed throughout the cortex that give the hair its characteristic colour.
Textures of artificial hair
There are different types of hair extensions to choose from, depending on your specific needs.
Silky straight
Like East Asian hair, the texture of the strands is straight and smooth. Like Darling's Indian Remy, it's relatively low-maintenance and can be detangled with a paddle brush.
If you want hair with plenty of movement, then this is the fibre to choose.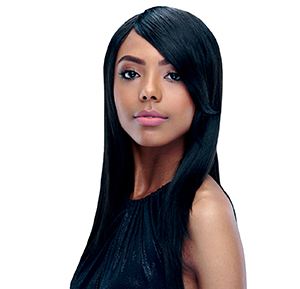 Yaki
This straight type of hair is similar to that of relaxed African hair. It looks like the Empire Kinky Long weave.
If a soft-textured, natural-looking hairdo is what you're aiming for, then this is the one to go for.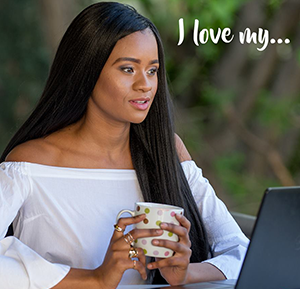 Deep Wave
The Deep Wave is a fibre that's a blend of spirals and 3C hair. Like the Darling Freedom Plus, it's full-bodied and luxurious and usually 16 inches or longer.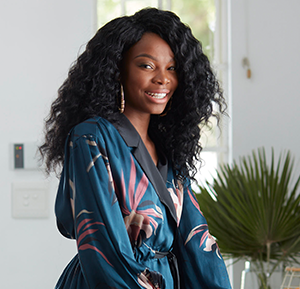 Hair extension tip: To keep your curls from getting tangled, you'd only need to comb through them gently with your fingers.
Kinky curly
This type of hair is popular with members of the natural hair community. It's got a very tightly coiled "s" or "z" shaped curl pattern that looks very similar to natural, unprocessed African hair.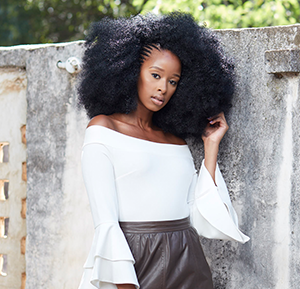 Hair extension tip: If you want to add volume to your afros or rock a natural protective style, then this is the fibre for you.
The world of hair is a big one; we're here to make sure you make the right choice. Take your pick from our wide range of weaves, wigs and braids to suit your every mood and style.
Are you ready to #FindYourBeautiful with our hair? Visit our Facebook page for more info.