You know you cannot do a list of beauty trends that will never go out of fashion without including colourful extensions hairstyles.
The beauty trend has been around for a while now and it gets trendier every year, with women all over the world, including celebrities, bloggers and fashion lovers finding new ways to fit it into the latest fashion and beauty trends.
Recently, we spotted a few Nigerian celebrities rocking our Super soft braids in some of the most beautiful colourful hair colours. See below, some of our favourites. Pretty sure they'll inspire your next hairdo
1. Taje Prest in red braids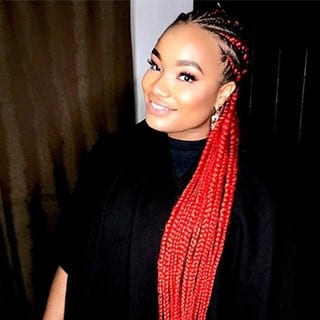 The fun-loving entrepreneur and media personality is fearless when it comes to trying out new colours. We spotted her recently looking absolutely stunning in red hot braids with these colourful extensions.
This bold colour will suit any woman, no matter her skin tone, but might complement a lighter woman a bit better.
Why not get a pack of this the next time you're visiting the salon?
2. Lola Oj in black and grey braids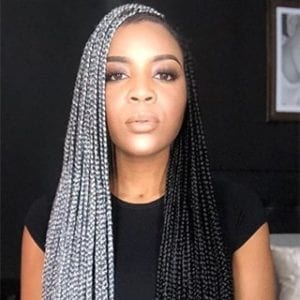 When it comes to hair, media personality and blogger, Lola Oj, is not one to mess with. She always finds a new way to make everything look better.
This is why it came as no surprise when she shared a photo of herself wearing our Supersoft braids in a funky, unconventional style. Now that's how you make a statement! Next hairdo loading or nah?
3. Rahama Sadau in purple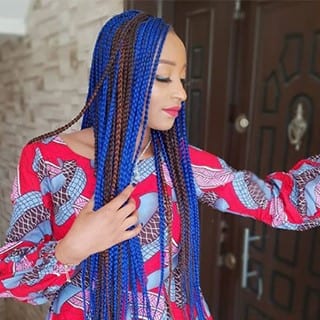 Kannywood star, Rahama Sadau proved that she's not just talented, but she's also in the league of stylish celebrities to look out for when she stepped out in a bold purple hairdo.
The beautiful star shared the photo recently, to the oohs and ahhs of fans and fellow celebrities. This is definitely a hairstyle for queens!
4. Eku Edewor in gold and black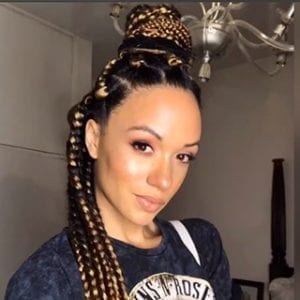 TV personality, Eku Edewor is not just beautiful, she's stylish and makes absolutely every outfit and hairstyle look good.
That's why we couldn't help but add her to our list of favourites. She looks stunning in this gold colour.
Click here to see more celebrity hairstyles.