Protective styling may take some time to achieve, so of course, you want your final look to be IT.
With Darling's range of braids and weaves, we're giving you style that makes them do a double-take then double-tap.
The beauty of protective hairstyles is that they allow your natural hair time to get strength and growth, free from manipulation and everyday styling. Not to mention, the protective styling options are endless with Darling.
Whether you're looking to rock long braids, elegantly styled weaves or even cornrows, we've got 4 styles that will have you serving it, owning it and 100% slaying it this season.
Braid It
There's so much beauty that can be achieved with long braids. They're soft to the touch, lightweight and tangle-free – the perfect trio for versatile styling.
Laid down with a middle-part? A half-up, half-down look? Or a fabulous high bun that perfectly highlights your facial features? One thing is for sure: It all comes together with the Darling EZ Braid.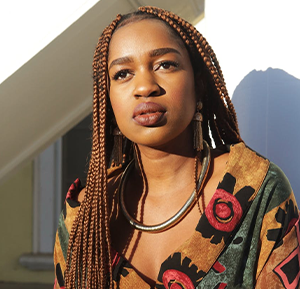 Styling tip: Take your look to beaded glory with colourful beads or add cowrie shells to your braids for a head-turning Afrocentric look.
Dredlock It
Be the queen of finessing your protective hairstyle with Darling's unique Jozi Dred. If you're looking for a protective hairstyle to try,  this statement look is one to consider.
It gives off a gorgeous mix between braids and deadlocks. Keep your Jozi Dred lusciously long or daringly short – either way, you're going to be the IT factor pulling this look off.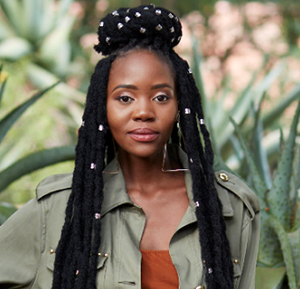 Styling tip: Adorn your Jozi Dred with colourful yarn for a bold look or you can use more neutral colours for a more simple statement.
Weave It
You can always count on Darling to come through with the elegant swag. This protective style is no exception.
The side-swept fringe paired with bouncy face-framing curls are an undeniably good combination. Add effortless elegance to your hairstyle by pairing it with a checkered long blazer and formal dress.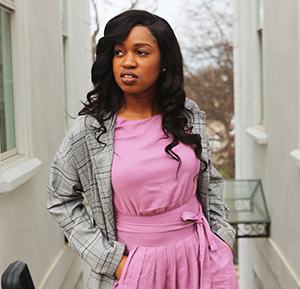 Styling tip: Maintain your swag by Finger combing your curls and wearing a hairnet when going to bed.
Row It
This simple, yet stand out cornrow style can be achieved with Darling's Soft Braid. From thick to thin cornrows, this is a protective hairstyle that gives off an easy, earthy vibe with its free-flowing pieces.
We have to point out the slick down baby hairs on this look. It's giving us such a vibe. Reminder: Screenshot this and bring to Salon.
Style tip: A few well-placed cuffs are an incredibly easy way to take your look up a notch. The result? A stylish braided moment.
And there you have it! Protective hairstyles that will have you being the IT factor, no matter the season. Whether it's keeping your hair free of the damage from regular styling, or simply looking for your next unstoppable beauty.
Any of these four show-stopping styles are sure to have you always looking like a  10/10.
Follow Darling on Facebook and Instagram for more unstoppable hair inspiration.