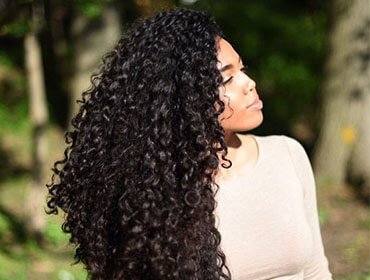 Hair extensions can give you the volume you always desired! With a vast range of extensions available in the market, the styling options are endless. However, you must treat them right for it to last a long time. These do's and don'ts will make sure you don't face a hairstyling blunder!
Do's
Wash your extensions with a mild shampoo and a conditioner. Treat it as your own hair. Regular cleaning is very important.
Invest in good-quality hair extensions like Darling Soft Rough and Ultra Dred Weave. Cheap extensions can look stiff and dry out quickly. Good quality hair extensions last for a longer period and give you a natural look.
Apply oils, leave-in conditioners, and moisturizers to maintain the level of moisture. This will keep your extensions hydrated and healthy.
Make it a point to comb your extensions at least 2-3 times a day. Use a wide-toothed comb and be gentle. Do not pull too hard, it might damage your bonds.
Don'ts
Using heat styling tools can often damage your extensions. Nevertheless, if you plan to use it, make sure you apply a heat protectant on your extensions.
Do not expose your extensions to salty or chlorinated water, they harm your extensions like they would harm your natural hair.
Chemically processing or colouring can prove to be very harmful. Synthetic extensions are already dyed, colouring it again can make it porous and extremely dry.
Sleeping with wet hair is the most common mistake one can make. Make sure your extensions are completely dry, braid it, or tie it in a loose ponytail. Sleep on a satin pillowcase or wear a satin scarf to prevent your extensions from becoming dry and brittle.
These tips will add life to your extensions and make sure they look voluminous and healthy. You must make sure you choose the correct type of extension for your hair. Are You Choosing The Right Weave For Your Hair? let's find out!