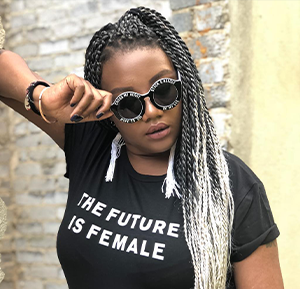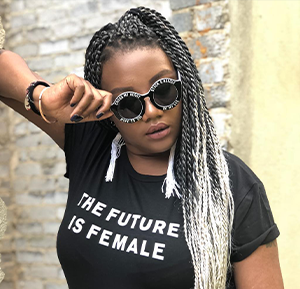 Bangene this summer with braided hairstyles. They'll make you look fly on your vacay snaps and protect your precious tresses from the harsh conditions.
If you're looking to elevate your braids game and stay on-trend, then Darling's wide collection of braiding extensions are for you.
We've selected some of the best hairstyles to get you those double taps and fire emojis.
Whether its Ghana braids or the classic box braids, we've got looks to help you step out looking incredibly fierce and serving hair goals.
Heat up your Insta-feed with these 5 sizzling braided hairstyles.
"What I really love about Darling is that they help women to transition easily through a number of trendy looks to feel their unstoppable spirit" – Nkateko "Takkies" Dinwiddy
Twenty-four Carat braids
We're really loving Mihlali's gold-braided style which is a combination of both cornrows and box braids.
This look is perfect for those holiday times, as it requires minimal maintenance and styling. For this look, Darling's Superstar Expression is your go-to hairpiece.
It's extra soft and tangle-free, giving you more time to live it up on your vacay.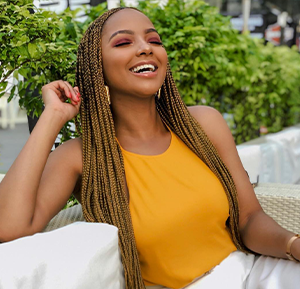 "People will stare, make it worth their while"- Tom Ford
Keep cool with a braided bob
Lerato Sengadi owns the hair game, #Period. Her ever-changing hairstyles are always on point and Insta-worthy. This braided bob is proof.
Copy this Afrocentric beaded look with Darling's Yaki braid. It's suitable for versatile styling and accessorising. Pair it with a bold lip and #OTT sunnies and you'll be unstoppable.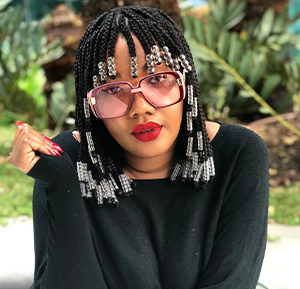 From basic braids to bold AF
Once again Lerato is giving us hair envy as she rocks grey and white ombre twist braids. If you have a fearless and confident attitude, this braided hairstyle is for you.
It doesn't stop at black and white, our One million braids offer a wide range of bold colours to mix-n-match. Their lightweight and natural feel, guarantee you the #HotGirlSummer you deserve.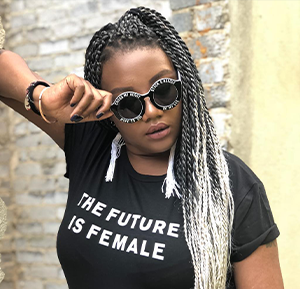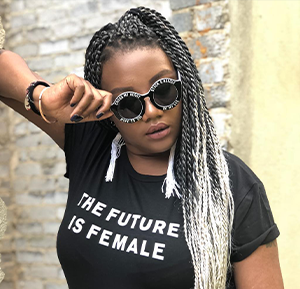 "Fortune favours the bold"- Author unknown
Take it to the next level with bold, in your face colours.
These blue Fulani style braids are a great way to stand out at all the summer music festivals you'll be attending.
This look screams IG aesthetics and if that's what you're looking for, pick the Darling Super Soft or One million braid hairpieces.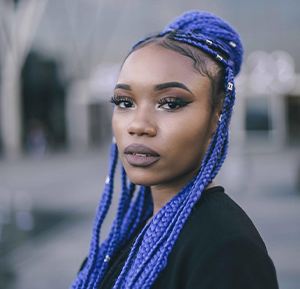 "Too glam to give a damn"- Author Unknown
Box braids, an oldy but a goodie
Kick-off the summer with these Boom Shaka inspired braids. The awesome thing about box braids is that although their not a new style, you can continuously reinvent them.
Why not upgrade this classic look by adding curly ends for the goddess look?
We're also loving the extra-long braids trend that's made a comeback right now. With our lightweight Soft braid hair, you have zero limits with how long you want to go.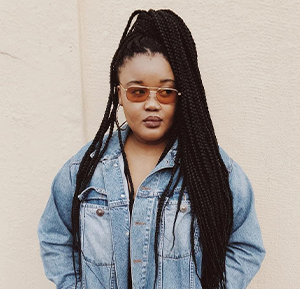 "No one is you and that's your superpower"- Author unknown
It's no secret that braided hairstyles are the number one protective style all year round. However, in the high summer temperatures, your hair is prone to more frizz.
Plus your scalp needs to breathe, which is why these braid styles are your bestie. Keeping your braids and cornrows lightweight, colourful and accessorised gives them the desired #summervibes for the gram.
Remember to have fun with your looks and tell your stylist not to pull on those edges as it may cause hair loss.
Once you've picked a hairdo let us know on our Facebook page.