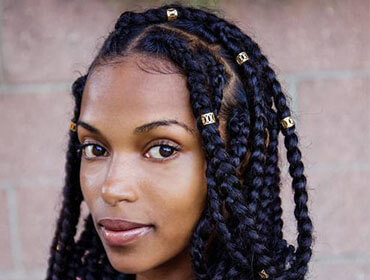 One of the best things about getting a set of crochet braids is that they look so incredibly natural that you can accomplish literally any braid style without worrying about breakage.
We're going to show you how to achieve that pompadour hairstyle that's been in all the fashion magazines lately with our amazing braid styles!
Firstly, section off your hair so you have two small front sections.
Continue to tie them together all the way to the back, till you have the entire section tied down.
Now, tuck the tied hair down under and continue to roll it up until you have the desired pompadour shape!
Voila! And now you're ready to slay the day with your crochet braids!
Follow us on Facebook and Instagram.
Image Courtesy: blacknaps.org