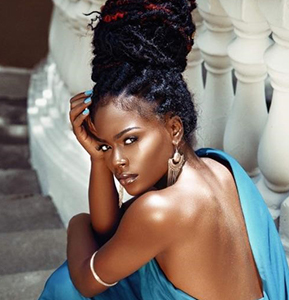 "The hair is the richest ornament of women." – Martin Luther
A new hairstyle is always a great idea and with curls, locs and dreadlocks, you'll have so many different options to choose from.
Cool, retro and groovy – these styles have always been the epitome of natural hair. From thick afro dreds to tight dred curls, dreadlocks are one of the most versatile hair extensions.
We've picked out some of our favourite dreadlocks hairstyles that you can easily achieve with our product range.
From well-defined hair to different types of curly textures – get ready to be inspired and find your beautiful with these different natural curl and dreadlock styles.
Ultra Dreds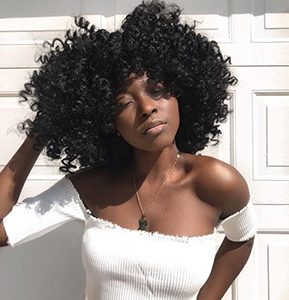 Black and bold curls will always stand out as being classy and elegant, and this curly hairstyle takes the crown for the choppiest curls in town.
Mean business when you rock these curly dreds and stay #onfleek with your fashion-forward style. With a natural and defined curl texture, what more could a girl ask for?
Keep your dreds at a shorter and layered length to add volume to your curls and in turn, this will also make your curls look softer and livelier.
Get this vibrant look with our Ultra Dred in the shade rich black. Show off your power with your fierce mane.
Soft Dreds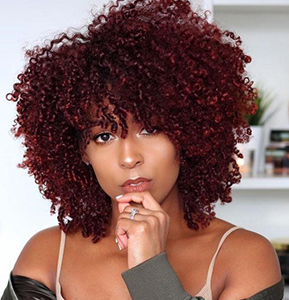 Fabulous, passionate and wickedly awesome, these loud curls are making waves as being legendary.
This soft dread hairstyle has fiery auburn tones which accentuate a brave and daring personality – so if this hair fits, wear it.
Show off your adventurous side and rock these tight and natural curl dreds with confidence. This short and sassy cut is a must-do when it comes to styling curls.
The unevenness and textured layers give these dreadlocks hairstyles a cheeky look. We also love how wild the fringe looks – it definitely ties the whole look together.
Get this electrifying look with our Soft Dred Naturals in the shade auburn.
Rough Dreds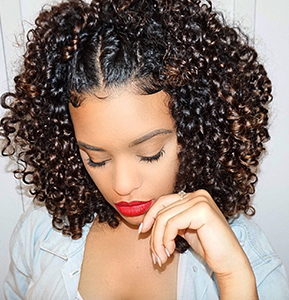 Get irresistible curls when you turn up in these rough dreds. Soar to your greatest hairstyle peaks with this rich black and copper charged dreadlock hairdo.
Tight and bouncy, these spiralling dred curls will be sure to add definition to all of your flawless features. We love how the thick hair twists on the top pull back the hair and highlight the face.
It also showcases the different lengths of the curls, which in turn boosts up the volume of this curly hairdo. Achieve this remarkable look with our Soft Dred Naturals range in the combination shades of rich black and copper.
Jozi Dreds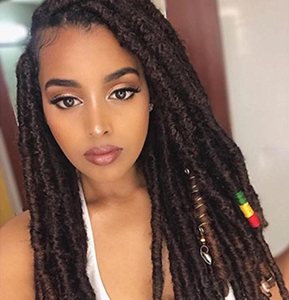 Align yourself with the stars when you try out this rustic dreadlocks hairstyle. Embrace your naturalness with these thick earthy-toned dreds and watch your charisma heighten.
This soft look adds a sense of calmness to one's look, a characteristic that's essential to have in today's busy world. The toned-down brown shades give the look a polished texture and add to its natural hair vibe.
We also love how the traditional green, yellow and red strings pay tribute to the rich culture of Rastafari dreds. You can also add in a hair spiral charm to give the look a more charming effect.
Achieve this dreadlock style with our Jozi Dred in the shade dark brown.
So, whether it's traditional dreds or curly dreds – locks are raising the bar for trendsetting hairstyles. Fall in love with the new you when you glow up and slay in your fashion-forward dreds.
Comment below on which dreadlocks hairstyles you'll be rocking next, and make sure to tag us on Instagram or Facebook to show us the new and inspired you.
Well, what are you waiting for? Go out there and #FindYourBeautiful!