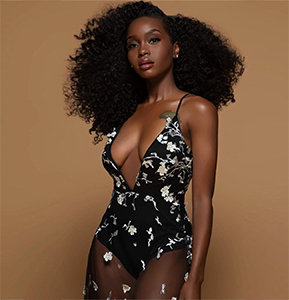 "Curly hair is not just a hairstyle, it's a kind of lifestyle. There is something really free and careless about it and loose and kind of naughty." – Inbar Lavi
A woman should be two things: classy and fabulous, so why not let your hair embody this powerful statement?
Curls have always been the pride amongst black hairstyles because of how similar they are to our natural hair. So it's time to turn up your pride and finesse this popular hairdo.
We've got the best curly weaves in four bomb colours in store for you – so get ready to be impressed and change your hair game for the better.
Style it Your Way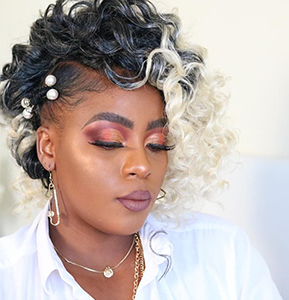 There's a reason why curly hair is always so voluminous: it's because you're supposed to wear it like your fearless mane.
Prowl through the city with this bold and dramatic new curly weave, the Diva Curl. Feel your confidence elevate when you exceed all of your hair expectations by styling it your way.
This intense afro-textured weave portrays the strength and power of the modern-day woman. The uneven layers bring style to life and the choppy fringe adds sensuality and liveliness to the look.
Be bold and rock this classic hairstyle with our Diva Curl weave as a funky side faux hawk like @Miriam.
Do you want to be loud and in charge and you let your hair do the talking? Check out how Miriam styles the Diva Curl: https://www.instagram.com/p/B1y6H2eDkl1/
Glamorous Curls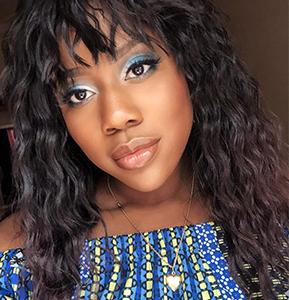 Roll out in some glamourous long curls and strut like a queen. This new curly weave called the Bae Magnet is just breathtaking.
With its natural rich black and copper tones and majestic length, this curly weave looks distinct and fabulous.
The fringe look adds a royal touch and gives it a chic and classy look. Love your fab curls when you try our Bae Magnet weave in the combination shades of rich black and copper.
@foyinog made magic with this Bae Magnet Weave. Gather your wig making essentials and get your hands on the Bae Magnet today. Check out how she made her fabulous weave: https://www.instagram.com/p/B16cx3bjtWI/
Animated Curls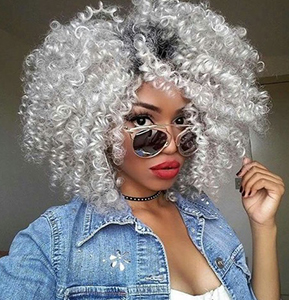 Dare to go grey? It's time to make a wise hair choice and rock these silver white curls. Own your throne when you showcase this natural and uniquely coloured hairstyle.
Be victorious with this vivid curly weave. Bright, animated and exquisite, you'll never have a dull day with these curls.
The layered bob cut breathes life into the curls, giving it a soft and bouncy texture. It outlines this curly weave as being the silver lining of hairstyles.
We also love how the darkened black roots add a vintage look to the hair. Get this foxy hairdo with our Diva Curl weave in the combination shades of rich black and white ombre.
It's the ideal colour combo for those who have daring personalities. Isn't it amazing that you only need one pack to rock this full, bouncy and fun curl?
Funky Curls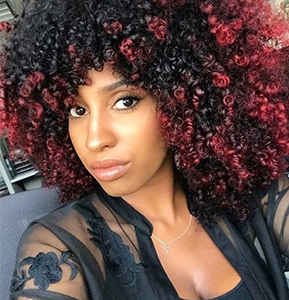 Dark, mysterious and intense, this funky curly weave is for the fearless. Strike a pose and stand out in this eye-catching hairstyle.
From its dark black roots to the pops of auburn, you'll be sure to ignite your world with colour and vibrancy.
The tight spiralling curls give the look a rich and healthy texture, and the shoulder-length hair with different layer cuts add a cheeky look to the hairstyle.
We also love how the short fringe shows off a sense of adventure in the personality. Get this rocking look with our Miss Ross Weave in the combination shades of rich black and auburn.
Turn up the heat in your life when you rock this edgy hairstyle.
Powerful, animated, glamourous and funky – the description that suits your personality the most will be your next best hairstyle. Give these fashion-forward curly weaves a go and find your beautiful.
Comment below and tell us what's your personality type and which hairstyle you'll be choosing to fit your identity.
Tag us on Instagram and Facebook and show off your trendy curls – we can't wait to see you.