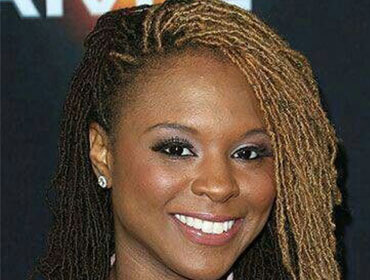 Locs. Dreads. Dreadlocks. Whatever you call them you can't deny they're cool AF. They're no longer a look left for a Jamaican dude. They're an essential #InstaGlam look everyone's trying to do. Whether you go for the real thing or the hairpiece, you're guaranteed to set new hair goals. It's no surprise that in Mzansi, it's a hairstyle that more and more women are trying. South Africa has its fair share of dreadlock queens but none shine like these 10.
1. Is for the sexy Samkelo Ndlovu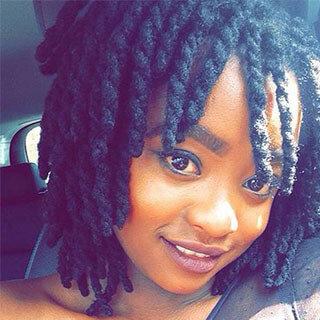 First on our slay list is Golden Horn nominee actress, Samkelo Ndlovu. Every one of her hairstyles was a game-changer. She's explored bobs, fringes, and even adventurous colourful. She sure knows how to work those locks.
2. Is for the classy Claire Mawisa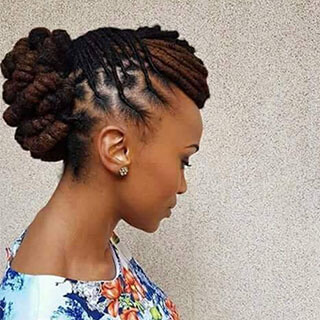 This list would not be complete without this goddess. Claire Mawisa has been on our screens for a quarter of a century.
She's left her mark in the media industry both in front of the camera and behind the scenes. She's also been on the front cover of magazines sporting her natural hair.
She's gone from afro to locs, going against the grain of the conventional hairstyles of the time. She's been growing her locks for 11 years, which shows real commitment to great style.
3. Is for Zealous Zizo Beda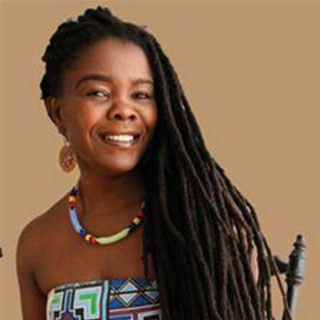 From being Miss Teen, to gracing our screens and reaching us through the airwaves, the lovely Zizo Beda has been serving sauce since forever.
Over the years she's been rocking fros, but more recently dreadlocks. Her styles are simple, stylish, and versatile just like the beauty queen she is.
4. Zenande Mfenyana is at number 4
Zenande or better known as Noluntu from Generations has a beautiful story behind her natural locks. It all started when she and her late brother tried them as kids. Her dreadlocks are how she keeps her brother's memory alive. Of course, her hair has landed her in the principal's office on several occasions. As an adult, she was encouraged to trade them in for a weave, but she stood by her natural look and it's paying off. Zenande, you
5. is for the lovely Letoya Makhene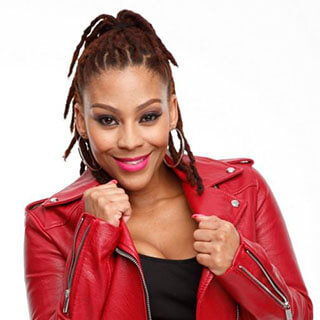 We can't seem to picture this yummy mummy of 4 without her dreadlocks. She's never been afraid to experiment with different dreadlock hairstyles. She's played with different colours, twists, curls and hair lengths. She's proved that the options for locks are endless.
6. Is the spot for Azwidohwi Malaka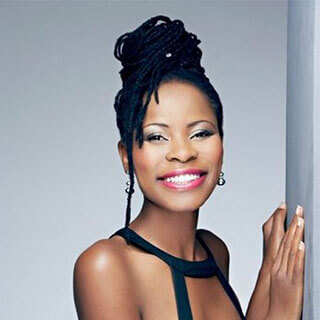 This lovely Venda bae's thin dreadlocks are goals. She's best known for her role on Muvhango rocking this natural look with class and sophistication.
7. Is for Yvonne Chaka Chaka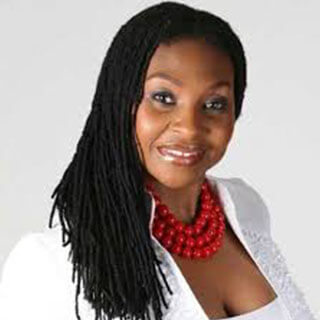 Singer, songwriter, entrepreneur, humanitarian… the list goes on. If you're an 80s kid you'd remember her hit song "Umqombothi". She's nicknamed the 'Princess of Africa' and her dreadlocks have always been her crown. Shine Mama, shine!
8. Gerry Elsdon has the number 8 spot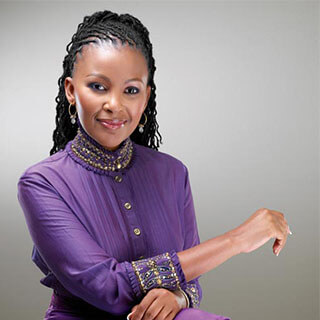 When we think of glamorous locks we can't help thinking about TV personality, humanitarian and motivational speaker, Gerry Elsdon. Her cute smile and beautiful locks are a winning combo.
9. Is for Buhlebendalo Mda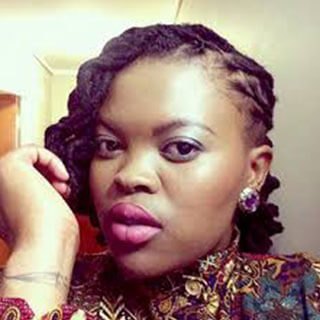 This lady's dreadlocks are fire. If you don't know, Buhlebendalo Mda is the first lady of the soulful Capella group, the Soil. Her hairstyle is the perfect match for the group's afro-pop musical style.
10. Out of 10 for Nambitha Mpumlwana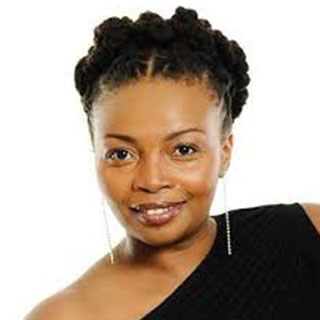 The well-spoken actress, philanthropist and humanitarian may wear many hats, but her hair stays constant. After all, it is a winning formula. Her dreadlocks are beautiful and great for any occasion. In the past, she's grown them long, but we also love this short bob look, because short dreads are cool in many ways.
Inspired to live that lock life? Before you take that step this is what you should know.
Find your inner patience
This is especially true if your hair is straight. It may take a while before you start seeing long luxurious locks that you can create versatile looks with. For a few months or years (depending on how fast your hair grows) you may be limited to just a short hairstyle because you're hair is still locking. Don't freak out, it will all be worth it in the end.
You don't have to have them forever
You don't have to shave off all your hair to end your dreadlock affair. In fact, you could pick your hair apart with a comb (Don't you just love natural hair). The most you'd have to worry about is a bit of a trim on your length, which is a small price to pay to get back your fro.
You still need to wash your hair, of course
Clean dreadlocks are happy dreadlocks. You'll need to use a clarifying shampoo every 2-3 weeks to get rid of scalp build-up and residue. This will assist the hair in growing longer and stronger which is what you're aiming for, am I right?
Are you thinking about glamming up with dreadlocks? If natural ones sound like too much of a commitment for you, don't worry we got you. Darling has hard dreads to give you the look without the long wait.
Visit our Facebook page and tell us if you plan to try locks anytime soon: Darling South Africa.