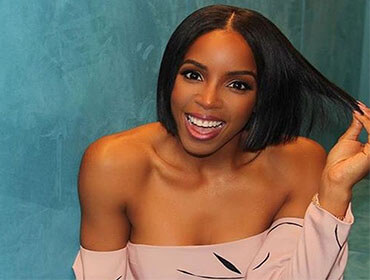 Kelly Rowland has been hairstyle goals since her debut with Destiny's child. Back then, her hairstyles were all about being short and eye-catching.
Apart from being fierce on stage, she is a beautiful woman who can rock any hairstyle given to her. Over the years, she has experimented with various weaves, colours, and hairstyles.
Scroll down to find out her mind-blowing hairstyle secrets.
1. Signature Pixie Cut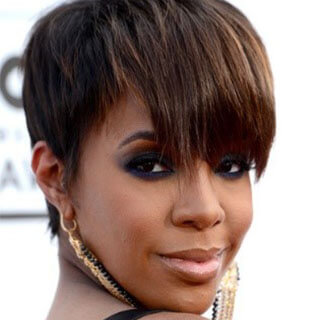 Kelly stole the red carpet at the 2014 Billboard Music Awards with her signature pixie cut. She stands out with this haircut and this style speaks for women who love short hair.
The secret to this hairstyle? Her signature hair weave! It is a small piece she uses for the front bangs that drape over her face.
It makes her look fierce and young; also, the highlights positively enhance the overall effect.
2. Voluminous Curls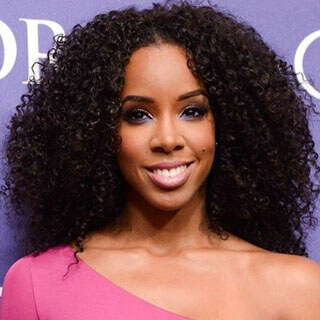 She never ceases to amaze us with her major mane moments. Kelly shows off her thick hair with these long voluminous curls and looks classy with this hairdo.
This bold yet cute voluminous style is great for people with a chubby face and thin hair. Get these stunning coils by adding a curly textured hair extension like the Darling City Girl Hype Weave.
If you want these curls with your own naturally curly hair then use a curl defining cream on your damp hair and let it air dry.
3. Long Box Braids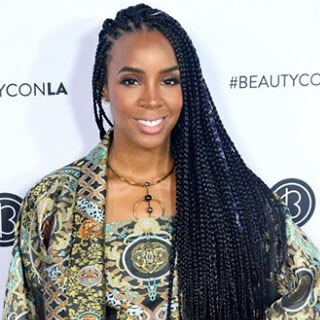 Kelly Rowland makes an appearance at the 2017 BeautyCon Los Angeles Festival wearing these long raven braids.
This classic hairstyle suits all face shapes. Wish to recreate this style? Simply use the Darling Superstar.
Excited for some more celebrity hairstyle secrets? Check out Gabrielle Union's Shocking Hairstyle Secrets and recreate those styles at home!