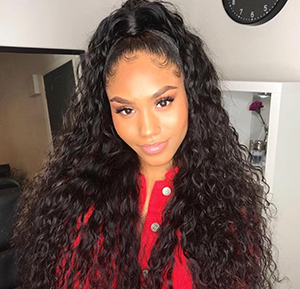 "Who run the world? Girls. "- Beyonce
Confident, empowered women change the world. This is why we're always looking for ways for you to find your beautiful with Darling.
Through a range of trendy hairstyles, you can change your look to suit your mood or occasion. A sew-in weave is a convenient way to change up your hairstyle more often.
One of our latest weaves due to hit stores soon, ticks all the right boxes. Find multiple ways to slay with the Bae Magnet weave from our premium collection.
Here's the 411 on the Bae Magnet
If you intend on unleashing your inner Beyonce, then the well-defined curls that the Bae Magnet offers are perfect. This natural-looking sew-in weave has soft, flowy curls in solid black and two-toned blends. It comes in 18 inches, but you can cut it shorter to suit the style you want.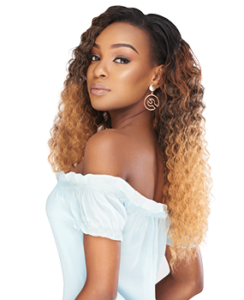 The Bae Magnet couldn't have come any sooner as more women are moving from bone straight weaves to more natural-looking waves. There are many ways to style this weave to make it appear even more natural.
Laid edges
What's a hairdo without laid edges? DIY that baby hair with some hair gel and an old toothbrush. Then open a side parting and tease your hair with a comb to give your style volume.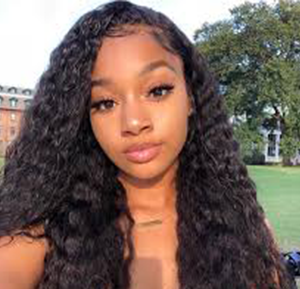 Middle parting
Middle parting your weave is one of the easiest ways to stay on-trend. Blend your weave in with your natural hair for an Instagram-worthy look. For extra hold, use a bit of gel.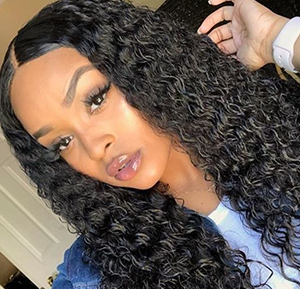 Low Ponytail
Are you attending an extravagant event? Rock a ponytail for simple sophistication. This look is versatile enough for you to do a middle parting, side parting, or no parting.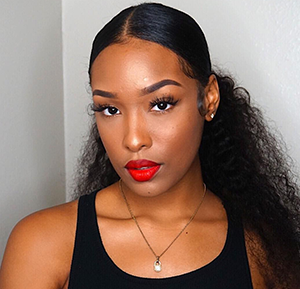 Make this sleek look your go-to protective hairstyle this winter by adding the Bae Magnet weave on top of your natural ponytail. Choose one or two bundles, depending on the volume you prefer.
Then finish off the look by laying or teasing your edges.
Half up, half down hairstyle
With this hairdo, you get the best of both worlds; a weave and braids. Start by braiding your hair in a half-up, half-down cornrow style.
Ensure that the top half is braided long enough to make a ponytail in the middle of your hair.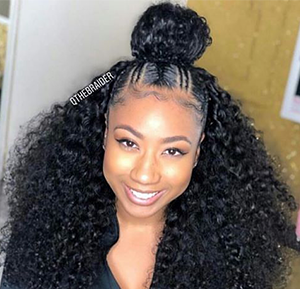 Then crochet the Bae Magnet hairpiece from the middle of the head to the bottom. Finally,  take your remaining Bae Magnet hairpiece and add it to the ponytail on the top half of your head.
Use pins to secure into a rounded bun. Define those edges and you've got a go-to party hairstyle.
Genie Ponytail
A curly genie ponytail is super sexy. Add the Bae Magnet as a long weave for glam curls that run down your back. To get this look secure the base of the ponytail with a piece of weave and bobby pins to shine.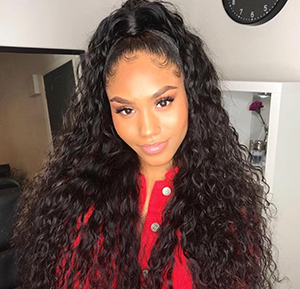 Maintenance 
Need a convenient hairstyle? Don't stress. The Bae Magnet weave is an easy-to-manage weave for women with busy lifestyles.
You need to wash no more than once a week to keep your natural hair healthy and your scalp fresh.
Towel dry it and use your fingers to detangle.
Wear a silk nightcap to prevent damage.
Avoid using heat such as hair dryers or flat irons on the fiber.
When you feel good, you do good. So confidently change the world with the Bae Magnet weave. Visit our Facebook page to stay up to date on all the latest hair trends and styles.