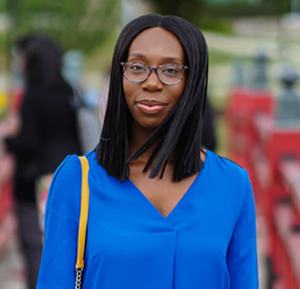 Darlings new Empire Kinky Long Weave will help you find your next beautiful
The Darling woman is always transforming. Through each phase in her life, Darling is there to help make it a seamless transition with a wide range of braids, curls, and weaves.
The freedom that comes with being able to change your hairstyle is liberating for women. With Darling's new Empire Kinky Long weave, we hope to spark some unstoppable hairspiration ideas.
With each style, you can become whoever you want to. Be bold enough to experiment with middle-parts, low ponies, short bobs, and hair accessories.
Are you ready to enhance your beauty with the Empire Kinky Long weave? We've put together 6 ways you can style your weave and decide on your next kind of beautiful.
Read on to find out which weave styles can help you #FindYourBeautiful.
The Classic Beauty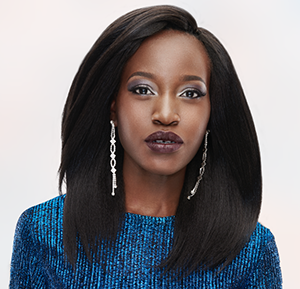 Shake things up with a soft textured and natural-looking style with Darling's Empire Kinky Long weave. This classic look has a 100% human hair feel and is sure to let your unstoppable confidence shine through.
Styled in a side parting, this straight weave is for the woman who is always on the go. She still wants her hairstyle to reflect that she is a determined powerhouse, who still stays stylish while doing it all.
Maintenance tip to keep your style on-point: Keep your natural hair and scalp healthy by washing and conditioning it once a week.
The Daring Beauty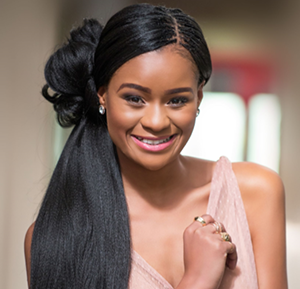 If a classic look doesn't convince you, then this floral pattern side with a loose flow is sure to spark some hairspiration. Using the pick and drop method on the front of your style to install this style, is sure to leave you with a polished yet playful final look.
Taking you from an office look to a dinner look with ease, the striking floral pattern adds a daring dimension to your facial features. Pair this style with a light lip colour and full eyebrows for a more sophisticated effect.
Maintenance tip to keep your weave on-point: Avoid using heat on your style as this causes damage to your hair game.
The Elegant Beauty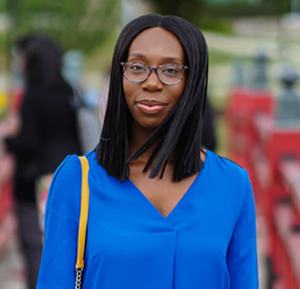 Elegance is an attitude. Bring out yours with this timeless straight weave that's beautifully styled with a middle parting.
Switching from a side-part to a middle-part could be just the right amount of change you've been craving. The loose pieces give your overall style an effortless elegance.
The middle-parting looks especially good when paired with a medium-length weave. Is this style enough to convince you to change up your hairstyle and #FindYourBeautiful?
Maintenance tip to keep your style on-point: Give your natural hair, under your weave, extra nourishment with African Pride Olive Miracle Maximum Strengthening Moisturiser Lotion.
The Cutting Edge Beauty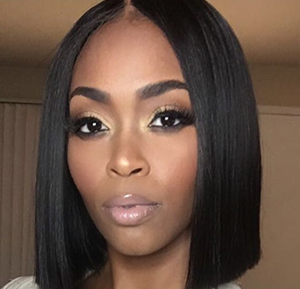 Experiment? Why not? Style your straight weave into a short bob. It will really make a statement. It's bold and it's a look that carefully frames your face. It'll also bring out your daring character.
Are you edgy enough to brave the chop?
Maintenance tip to keep your weave on-point: Revive and refresh your shine by applying a few drops of silicone oil to your look once a week.
The Blinged-Out Beauty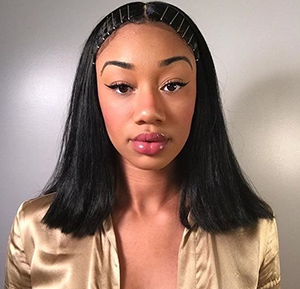 Some beauty rules were meant to be broken. This includes the one that says bobby pins should be hidden away. Style your weave by stacking them on either side of your middle parting to spruce up your overall hairstyle.
You can opt for decorative pins with funky adornments or keep it plain and simple with the traditional bobby pin. Either way, you've got yourself an Instagram-worthy look.
Maintenance tip to keep your weave on-point: Avoid using heavy oils like hair food. This prevents unwanted build-up under your weave.
Allow yourself the opportunity to change and grow. Even the smallest hair change can help you evolve into the unstoppable beauty you are.
We would love to see your fearless looks. Share them with us on Instagram or Facebook. Check out our website for more styles that'll help you #FindYourBeautiful.