With winter on the horizon and as the temp begins to drop, it's time to start hydrating and caring for your natural tresses. As you scroll through your feed and take screenshots of your favourite hair inspo – don't skip on the beauty of protective crochet styles.  And if you haven't rocked the crochet look yet, you're sleeping on the good stuff, sis. Crochet styles can last up to six weeks if cared for correctly, requires little upkeep, and are easy to install or take off. Whether you're looking for long luscious locs or a short curly hairdo, Darling is here with versatile options to help you achieve the ultimate standout look for the season.
Don't believe us? Look no further than this hair guide to fresh protective crochet styles. From sleek Senegal Locs to vibrant Tori Curls or bouncy Spring Curls – there are so many Darling crochet styles to choose from; you'll have no choice but to serve up winter hair goals all season long. Here's what to screenshot for your next hair appointment.
Sultry goddess locs
Your weekend plans called and insist you bring this quick and easy crochet Senegal Loc style with you. Turn heads with this long and sultry crochet do. It comes with a natural, effortless look that's easy to maintain. Helping you confidently step into goddess mode, knowing your natural tresses stay protected from the dry winter air. Take your locs to effortlessly stylish heights by gathering a few pieces to create a subtle and chic high front pony – a friendly reminder of the versatility of protective styling.
Darling maintenance tip: Gently use your fingers to detangle your locs when styling.
Crochet ponytail perfection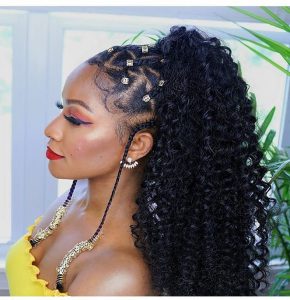 A mix of braids and curls? At this point, you can start giving yourself different names with each new protective crochet style. Darling knows first-hand about the versatility of protective crochet hairstyles, and we can't wait for you to try this one. In 2021, we're all about getting creative with your hairstyling. Add embellishments like gold cuffs, beads, or even colourful ribbon, then add the perfect touch of volume with a curly crochet ponytail to bring your masterpiece together. Recreate this ponytail perfection by installing Darling's 19 inch Senegal Loc extensions, available in shades #1, #4, #27,  Ombre #1/35 and Ombre #1/27.
Classic cornrows and care-free curls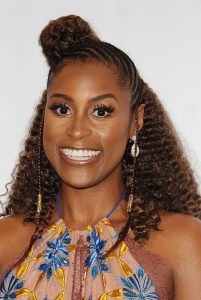 Issa Rae never fails to rock hairstyles that leave us clicking "save" on Instagram. This classic half-up, half-down crochet look is no different. There's so much gorgeousness going on with this protective hairstyle; it's hard to pick our favourite part. The plaits left loose at the temples? Or the perfectly swirled bun? One thing we do know is that it all comes together with Darling's range of natural-looking crochet styles. Try it for yourself; simply start by cornrowing the crown of your hair up into an off-center bun, then elevate your stunning look by finishing it off with Darling's Tori Curl extensions in shade #1/35 at the back.
Darling maintenance tip: Moisturise your hair and scalp with water and leave-in conditioner in a spray bottle.
Turn up the volume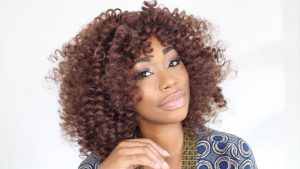 We bring the Darling Spring Curl extensions, you bring the attitude. Show up and show out in this short curled look that elegantly frames your face for major dimension. Fluff up your curls to amp up the volume, pair your protective hairstyle with a natural eye look and step out with the perfect combo in true Darling Style.
Darling maintenance tip: Use a silk scarf or pillow at night to keep your curls looking neat, elegant, and full of life.
Gone are the days of damaging your natural tresses. It's time to get the best of both on-trend Darling crochet looks while reaping the benefits of protective hairstyles. Pick your favourite quick and easy crochet hairstyle from our guide – then go out there and bring the heat during the winter season.
Which winter crochet hairstyles will you be trying from our Darling range first? We'd love to know. Let us know in the comments below.  And be sure to tag us on Instagram and Facebook once you've brought your showstopping looks to life. We can't wait to see how gorgeous you look, darling.