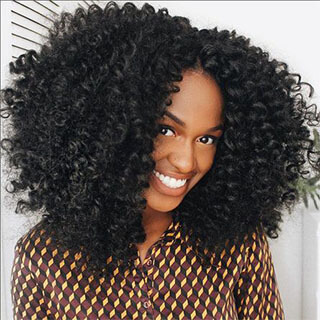 Yasss girl! Curls are a girl's best friend and we just love them. From beach waves and spiral curls to long and short curls, they are super fun and so versatile. If you're looking to try something a little different this spring, then bouncy curls should be on your list. Lucky for you, Darling has a whole range of curls to choose from. So no matter what style you'd like, there is definitely one that was made just for you. To make it easier, we've put together a list of five curly weave styles for every occasion.
Turn the volume up!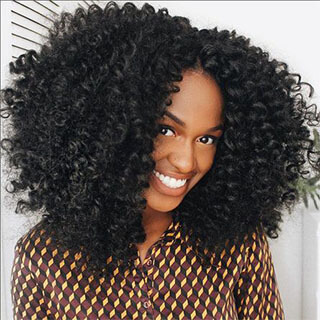 Let your hair do all the talking with this voluminous style. Darling's Joy weave is classy, sexy and has so much bounce, you'll definitely bring the flames. It's the perfect 'do for the woman who likes to stand out. Personalise your look by giving it a bit of a fringe so that it frames your face or you. There are also solid colours to choose from, as well as two tones and ombres. Choose your favourite and girl, you'll slay.
Work it girl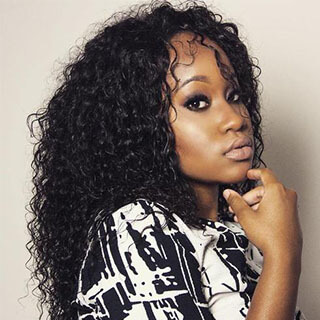 Soft waves accentuate almost every face shape and Darling Daniela is no exception. These curls are absolutely gorgeous. They're also sophisticated, elegant and bound to get you more of those likes and double taps that you love. With a side-swept fringe and flowing curls, this is the perfect protective style. TIP: Use your fingers to comb through this style to keep the waves soft and seductive.
Slay with those curls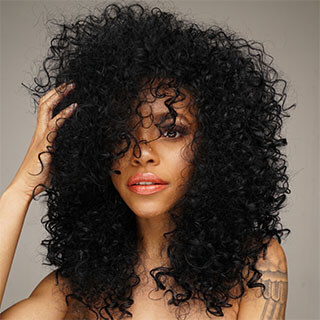 Number 3 on our must-try curls list is none other than our Brazilian Wave weave. This stunner sits somewhere between va-va-voom and 'girl you're on fire.' It's sultry, sexy and you'll feel like the goddess you are. Wear these curls with a crop top and jeans or dress them up with a flowy dress and heels. Whatever you choose to rock it with, you're sure to dial up that #hairenvy.
Add a whole lot of bounce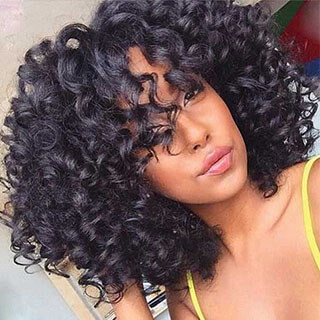 The Regina weave is another favourite for two reasons. Firstly, just look at it! It takes the volume to all kinds of levels. Secondly, it can be cut. So if you ever tire (we highly doubt it) of this style you can ask your hairstylist to trim it to suit your face. We're all for stretching out that cash and still looking fabulous. If you're the daring type of personality, that's ready to take your hair to new heights, then this look should be at the top of your list.
Get ready to shine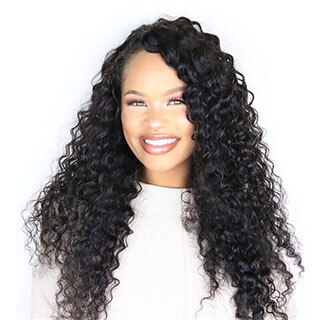 Our curly weave hairstyle list wouldn't be complete without the Caribbean Curl weave. This shoulder-length glam of a 'do is a mix-up of ringlets, loops, spirals, and corkscrews. That's a whole lot of curl in one weave. To keep it looking shiny, add a drop of silicone oil to it once a week. That way, you'll be glowing from the top of your head to the tips of your toes. Come on ladies, who's going to try this style next?
Show us which Darling weave has captured your eye. We'd love to see it on you.
Visit our Facebook page.