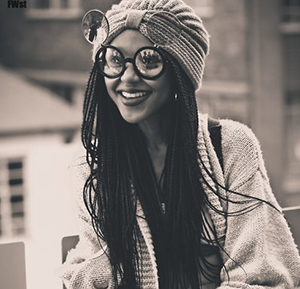 Bring out your leather jackets, puffers and turtlenecks, the chilly season is here. It's that time of the year where style takes a backseat and keeping warm is the main priority.
This winter, switch it up and slay with our new lightweight braid. They'll have you rocking your feed-in cornrows and high bun all day, err day.
There are so many ways to elevate your everyday hairstyles to suit your go-to winter look. With our new Classic Collection Soft Braid, you can achieve your favourite protective styles effortlessly and without the tangles.
These styles are low-maintenance and help to retain moisture and length during the cold season. Who wouldn't be up for that?
Here are 5 cute braid styles to pair with your winter fashion must-haves.
Lace & leather
"The combos are communicating"- Okmalumkoolkat/ DJ Speedsta
Kelly's style inspires us to be more experimental this winter. Pair the half up, half down braids with an edgy lace and leather outfit.
Done right, these combinations won't overpower each other. The hairstyle brings out your features and showcases all the intricate details of your look.
Tip: Add a few brightly coloured strands for a more punk rock vibe.
Go for basic black & the timeless high ponytail
"A well-fitting black turtleneck should be a staple in every wardrobe."- Author unknown
Your all-black ensemble combined with Miss Janet's Poetic Justice classic braids will have you good to go, anytime, any place. With our lightweight braids, you can get this look minus the neck pain.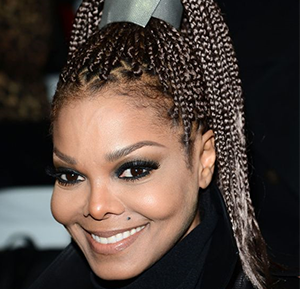 Tip: Add colour by layering different coats or jackets. Anything goes with black.
Add loads of accessories.
To avoid losing your edges, it's always good to give your tresses a rest from styling. Protect your braids by wrapping them in a headscarf, turban or beanie.
Then, take your look from basic chick to urban chic with an accessory overload. Be unapologetic with your style because when you look good, you feel good.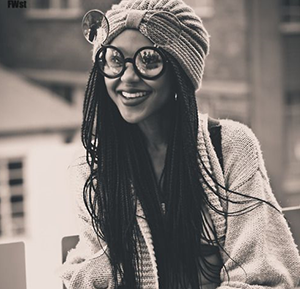 Bring out your street style for the gram.
"Keep calm and let your hair down."- Author unknown
Get fire Insta aesthetics with the all-time favourite puffer jacket and these trendy soft braids. All the cool kids are doing it.
You can change up this simple look with a side parting. You can also leave the ends undone to curl using the hot water method. Take it a step further and test how light they really are by getting extra long braids.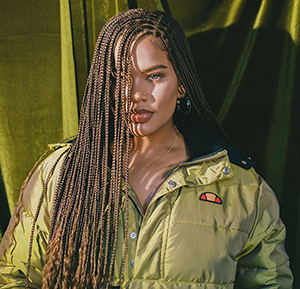 Tip: Get more likes by going all-out glam with your makeup to lift this look.
Let your baby hairs do the talking.
"Thou shall not leave the house with untamed edges."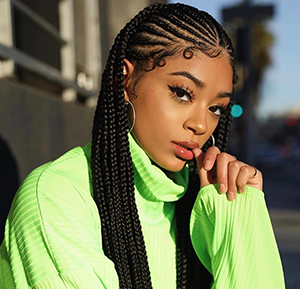 Tip: An old toothbrush is the best tool to use for those perfect swoops.
Stand out from those dull winter greys and sport your neon colours. Yes, you can wear bright colours in winter. Cut your styling time in half by sporting low maintenance feed-in cornrows.
Then, spend more time slaying those edges. This look is easy to achieve. Grab a pair of hoop earrings and add clear lip gloss for an even cuter look.
Gone are the days of sacrificing your style for the sake of keeping warm during winter. Get the best of both worlds by fusing your favourite fashion trends with fabulously functional soft braid hairstyles.
Now you can keep serving the heat while staying cosy throughout the autumn and winter period.
Like these soft braid hairstyles? Visit our Facebook page for more inspiration. We have 6 new styles to stand out this winter, choose your fave.