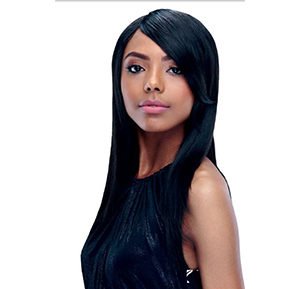 We know you want only the latest, trendiest weave styles to level up your look. That's why we've just released five exciting new hairstyles that you can find in our new purple packaging.
One of our favourites is the long-lasting Indian Remy Weave. This reusable weave has all the human hair like qualities that you love. It's tangle-free, easy to convert into a stylish wig and is so affordable, you can even slay on a budget.
This fresh and fabulous hair comes in three colours, making it the best way to make bold moves this autumn.
So, if you want to bring the sauce to your look, keep scrolling. We've got the ultimate list of hair trends for 2019 that are totally achievable with the long-lasting Indian Remy weave.
The blunt bob
2019 is the year for showing off your individual style and the blunt bob will help you bring it.
Inspired by the 70's revival, this bold, blunt cut is serving all the heat this season. It's a move away from the longer, shoulder-length style that was popular last year.
The great thing about this look is that it suits all face shapes because the length of the bob can be changed up to flatter your face. The Indian Remy weave, which can easily be made into a wig, is perfect for this style.
Whether you choose the black, brown or this "stop in your tracks" ombre red, you're sure to stir things up.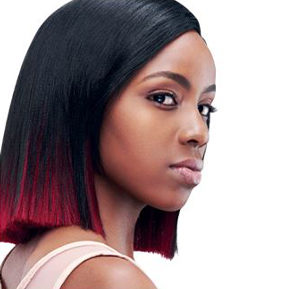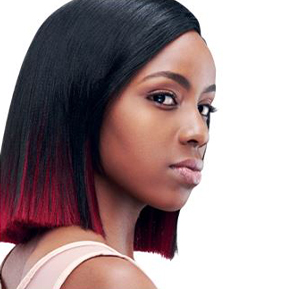 Super straight locks
This trend that was a hit in the naughties is back and it's big. Dead straight hair is so flattering and will set your look on fiyah.
Wear your super straight hair down your back or add some bangs and a bun for a look that'll take you from day to night. We love that the Indian Remy is so versatile. It's designed with a re-styleable, high-temperature fibre which makes it easy to change your hairstyle up.
Today you're serving flames with bone straight hair. Tomorrow you could be shining in beachy waves. No matter what style you go for, own it girl.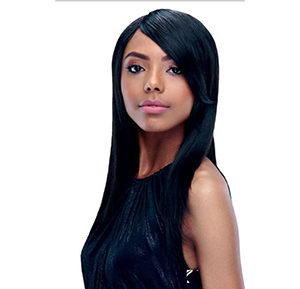 Accessories
From the simple hair clip to statement bows, ribbons and scarves, accessories have been in the spotlight over the last few months.
We're loving how many variations of accessories are on offer and the different ways that they can be worn. Amp up your Indian Remy hairdo with the accessory of your choice. You'll be shining in more ways than one.
The top knot
Top knots are definitely in and they're not just for those women who've decided on braids. You can achieve the ultimate messy top bun with the new Indian Remy weave.
The trick to this saucy look is to tie your hair into a ponytail first. Then twist it into a bun so that the ends are loose and messy. It's a statement 'do that'll have you serving flames wherever you go.
The top knot can be a relaxed look that you wear on the weekends. It can also be dressed up for work. The right accessories and outfit will make all the difference.
Glossy hair
Super smooth and shiny 'glass hair' trended on Instagram at the end of 2018 and it's going to be mainstream in 2019. Lucky for you, the Indian Remy weave is shiny and so smooth. It'll make being on this trend super easy.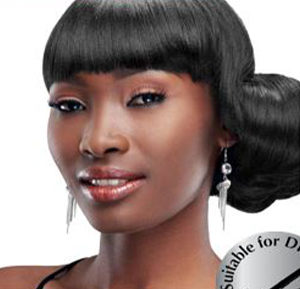 Now that you've got the latest on the trends for this year, it's time to get out there and make them yours. If the Indian Remy isn't what you're looking for, then we've also got another four new products for you to try.
There's the Jozi Dred which is soft and has a natural look and feel. The Soft Braid is a lightweight, tangle-free, hot water braid that you can get in six saucy colours. Next up is the Soft Dred Naturals.
This protective style has a new and improved fibre, is less shiny and has a soft, natural look. It's also available in five fiyah colours so you can slay that look.
The new EZ braid from our experimental collection is pre-tapered and so convenient to use. It has a neat finish and you can get it in five new colours.
We can't wait to see which style you go for. So share your pics with us by tagging @DarlingSouthAfrica in your posts. You could be featured on our Facebook and Instagram pages.