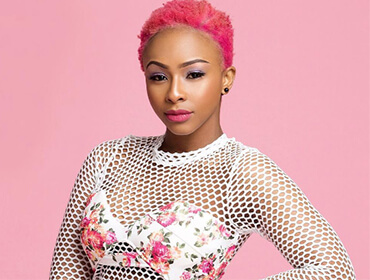 Are you in need of some braid hair colours inspiration? From classic blonde braids to the most colourful braids of your dreams. We've got you covered. Just take a look at these bright and bold celebrity-inspired looks. Then get your hands on our wide selection of bold braids from the Superstar range. Level up your look and #AddColourDarling like these 10 celebs.
1. Keke Palmer's red braids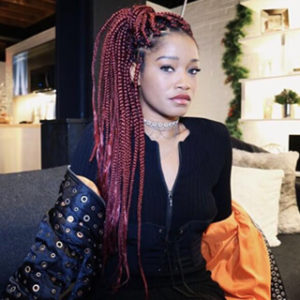 Some of you may remember this familiar face from Disney's movie "Jump In" starring the hottie Corbin Bleu. Keke Palmer is a multi-talented celeb who's famous for her singing, acting and presenting. She is the epitome of girly mixed with a whole lot of edge.
If you're looking for something bold yet simple, then Keke's red hot box braids are it. You're guaranteed to make a statement if you pair them with a dark lip. This will definitely accentuate your braids even more.
"Red has more emotional associations than any other colour. This fiery hue is linked to passion, love and desire as well as power, anger or rage. Red is inherently exciting and naturally draws attention." – Kate Smith
2. Alicia Keys' popping braids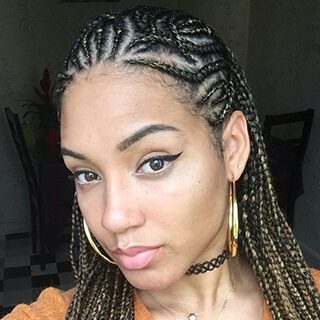 There's no denying that this girl's on fire. She's gone from cute cornrows to bold hair colours over the years and we're loving her evolution. Make a change that's as saucy as Alicia's.
A perfect blend of orange and pink braids are a great way to take your hair to a vibrant level. You can match it with an all black or white outfit and add some gold accessories into the mix to look extra stylish. Style them in a ponytail for that sporty look or let them loose when you're out on the town. Whichever way you choose to style them, these braids will make you feel as fly as ever. Rock them just like Alicia does and you'll be just as fabulous.
3. Nadia Nakai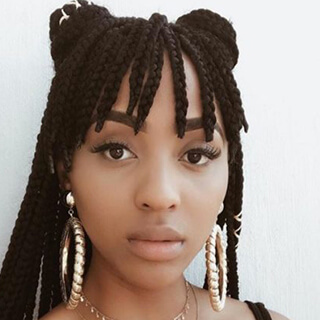 She is the ultimate girl power. This South African rapper has become known for her risk-taking and creative style. She's also influenced many women around the country. She experiments with her clothes and she doesn't hold back when it comes to her braids. Get inspiration for your look from this queen.
These beaded braids are life. Instead of going all out with colourful braids, why not go crazy with some glamorous accessories? You're bound to make your inner beauty glow. Nadia rocks simple black braids and adds golden beads and charms to give them a splash of elegance. These accessories are the perfect match for a summer dress or for when you want to show off the goddess you truly are.
Bead it up and be the bomb. Just add multicoloured beads to your braids to give off a fun festival vibe. These beaded braids will liven up your bob and bangs instantly. Don't be shy to experiment with lots of different colours. It's your time to shine, so go for it.
Green is not for everyone. But who said you have to look like everyone else? This shade speaks confidence. It says you know exactly who you are and you're happy to express yourself to the world. Green is also known to bring growth, vitality and wealth.
Nadia has added some extra spice to her braids by tying them into two top knots to show them off a little bit more. This look lets off a bright, fresh and summery feel, perfect for a tropical holiday.
4. Justine Skye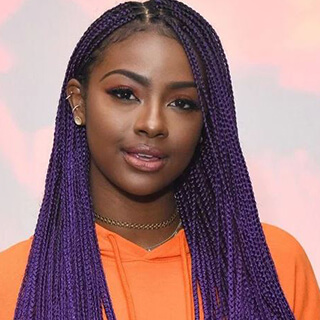 She's a Brooklyn babe who has swept up the music industry with her R&B and hip-hop influenced hits. Her style is very versatile. She's a tomboy. She's chic. Sometimes she's even a little girly with a tomboy twist. Justine is known for her purple hair, which she rocks in all sorts of styles. "It's become a comfort zone for me" she says. Her purple braids aren't just a random fashion statement. They go back to when she was a young girl and the only colour she could dye her hair was purple.
Purple braids are the perfect trade-off between going bright and still being elegant. If you aren't ready to dive deep into colour, then this shade is a winner.
"Purple is the colour for royalties. It stands for luxury, wealth and sophistication. It is also the colour of passion, romance and sensitivity." – Amira queen of creativity
5. Eva Marcille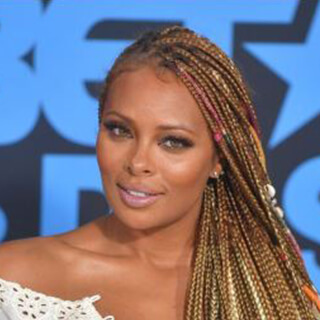 She went from working in a department store to being the winner of America's Next Top Model. Her nickname is Eva the Diva. Missy Elliot even featured her in one of her songs saying "Top model diva, but my name not Eva". So she's definitely made a splash.
The best way to describe Eva's style is quite simply, glamorous. She's known to be experimental when it comes to her braids. The looks she's sporting here says "I'm ready for a little festival fun". You can also accentuate your blonde braids by adding accessories just like Eva does. You can use yarn, shells, beads, cuffs, and rings. Choose what takes your style to the next level. Then rock these festival braids at Rocking The Daisies or Afropunk.
6. Janelle Monae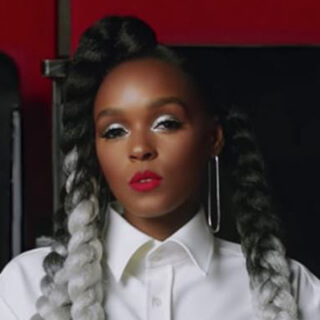 She's an American singer, actress and producer who isn't afraid to go big in her career or with her braids.
If you're in the mood for a change from your regular box braids, go big with these sassy braids. You can dress them up with a sexy evening gown and a classic red lip like Janelle is rocking. They would even suit a day at a trendy pool party.
7. Nicky Minaj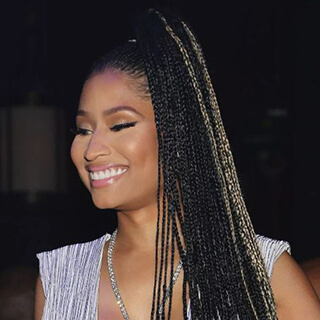 She's a real-life Barbie Doll or so she would like to think. Nicky is known for her ever-changing and experimental style as a performer and as a music icon.
These braids are old school sass with a dash of hipster. You can rock these braids with Darling's One Million Braid Collection. It's a simple look that, when mixed with a pop of colour and a high ponytail, is super saucy.
8. Janet Jackson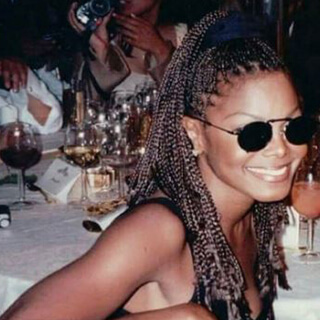 She has been in the spotlight her entire life and continues adding that diva vibe to her day-to-day style. Let's go back to the trendy '90s with the cutest braid styles.
Even though these braids aren't the brightest of colours, brown is a colour that will never go out of fashion. It was and will always be a classic. Rock a 90's look inspired by Janet's hipster trends back in the day. These brown braids could be the ultimate bomb. You could add a unique pop of colour by throwing in a bright old school scrunchy. What are you waiting for?
9. Monique Coleman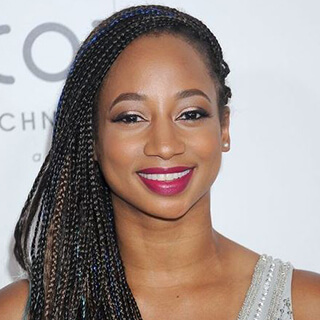 Hailing from South Carolina, Monique is the girl next door who has made her way into the Hollywood spotlight. She may not originally be a city gal but she knows how to bring the edginess with her braids.
The mixture of naturally toned braids may look a bit boring from afar, but there's a twist to them. You too can make a subtle statement which catches people's attention with small threads of colour. Just blend them through your braids and you'll be on fiyah.
10. Chanel Iman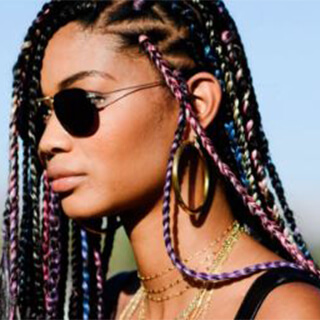 Her name says it all. She is beautiful. She is bold. She is one of the world's most sought-after supermodels. She is power and it's all expressed through her experimental style.
These lavishly bright braids speak confidence and a whole lot of fun. Iman showed off these bold, multi-coloured braids at the famous Coachella festival. She took triangle box braids to the next level by mixing in all the colours of the rainbow. Isn't her look saucy? We think so. Copy Iman's look with the hottest colours on the fashion scene to spice up your festival look.
Even though these ladies grew up at different times, they all have a style that you can't deny. Even after all these years, their braided looks are still popping. We hope we've inspired you to try something new. Whether it's edgy, hip, majestic, sassy and saucy, they've got all the looks for you to experiment with and be inspired by.
Now all you have to do is decide which look you're going for and take your braids to the next level. Show us your bold and bright celebrity-inspired braids when you #AddColourDarling. Tag us in your pics before 28 February 2019 and you and your stylist could win R10 000 each. T&Cs apply.
Follow us on Facebook and Instagram.
Image Courtesy: COSMOPOLITAN South Africa