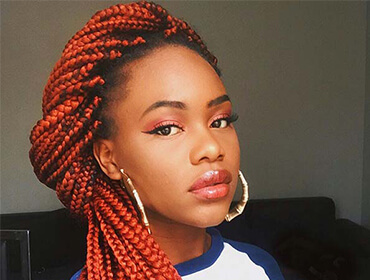 If you want to switch up your hair game and make everyone envious of your fashion-forward style, then box braids are definitely the way to go. With so many colours to choose from and mix with, you can take your look from dull to edgy. Why wait for the trend to come to you if you can get out there and make it your own? Let us show you how it's done
Fabulously fierce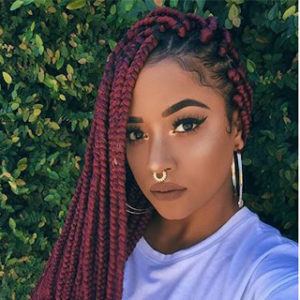 Crowns with colour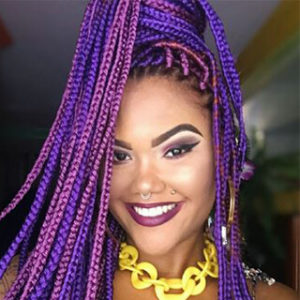 Over the years hair has evolved into a statement of character and style. It has become a movement of expression, rebellion and freedom. Braids, in particular, have led this movement. It doesn't stop at the fierce and adventurous red braids. There are more colours that you can mix and match to give you that edgy look. If you can't choose between two colours just mix them. Purple braids and red braids can be mixed for a bold statement. Alternatively, you can mix violet and pink braids for a subtly stylish look. The trick is to find colours that complement each other. The choice is yours.
Braid it up. Switch it up.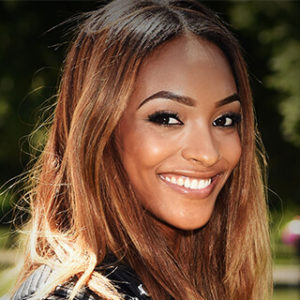 There are so many ways of standing out with these bold colours. Don't be afraid to mix up box braids and cornrows, like this style that goes by the name of Sweet and Sour. What we love about it the most is how nicely it blends in with this girl's natural hair colour, while looking fashion forward.
Rooted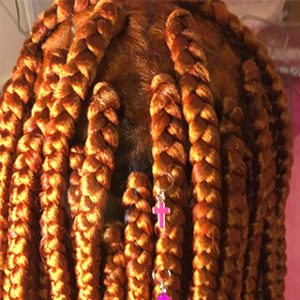 Another way of standing out with colourful braids is to dye your natural hair the same colour as your braids. Taking the colour to your roots will give you a unique and vibrant look. It's a 'go big' look that'll have heads turning. Add colour where you can and never miss the opportunity to shine. If you really want to go for a unique look, then why don't you dye your hair a different colour to the braids?
Edgy Beads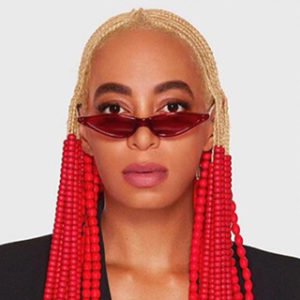 If colourful braids just aren't enough to level up your look, then accessories are for you girl. From beads to wire and flowers. Accessories are a great way to add more sauce to your look. Nude, silver and gold beads have been trending. Solange pulls this look off nicely. Her braids and beads combo, makes her look like she's pulling off both blonde and red braids. So make your own statement by creating your own trend by adding your fave colour.
So what now?
Be fearless and try your own edgy colour. Whether you go for a fierce red, bright and bold colour or you decide to add some edgy beads, you just can't go wrong. "Your hair is your canvas. Have a little fun."– Anonymous
Show us your slaying look. Tag us on your pics and we could feature you in our Instagram stories.