Go above and beyond with your vibrant and stylish colour braids. It's time to go all out when styling your box braids. You can express yourself through colourful braids, blonde braids, black and brown braids.
You can even go the extra mile with accessories. There are cuffs, wool, beads, bobbles, shells, wire and even some dreamy charms to choose from. Add colour to your box braids with accessory inspiration from the Darling #AddColourDarling campaign. Here are 5 ways to accentuate your box braids:
1. Orange Fusion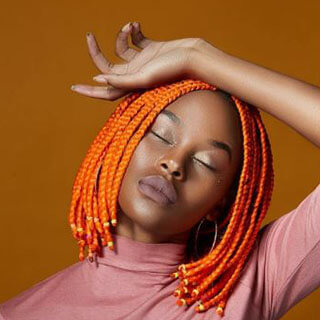 Something simple yet sassy. Bob it up with juicy orange braids. To accentuate your braids you can add some bright hair elastics to the tips. This is an easy way to change up your look every day.
2. Ring It Up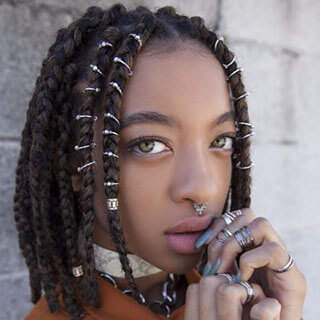 Blonde braids can be made even more vibey with silver rings wrapped around the braids. This look can be dressed up or down. You could rock them in the office or whilst sipping on your favourite cocktail at your local hotspot.
3. Princess Charming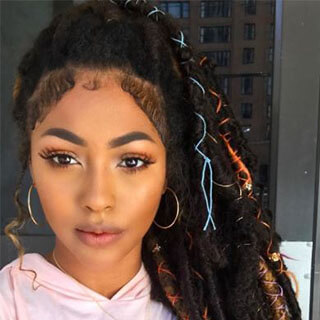 Spice up your black braids with cuffs and add in some of your favourite charms to change things up. This style allows you to really get creative as you have a wide variety of charms to play with. You can even match your charms with gold or silver cuffs. Get creative!
4. The Yarn Wrap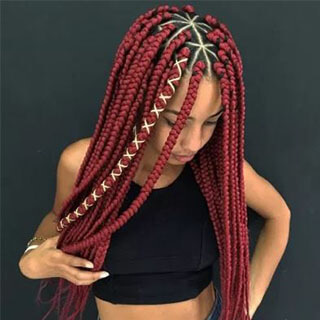 Wrap your fresh look up. Yarn is currently one of the trendiest accessories. You can go for a classy vibe and thread a string of yarn through just one or a few braids. You could go for a festive feel and use a range of different colours blended through your braids to create a fashion-forward look.
5. Beauty and Her Beads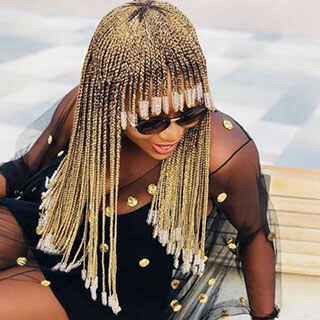 This style is edgy and the definition of "bringing the heat". Threading beads on your favourite braids create a fabulous look. So, level up and try this saucy beaded and braided fringe.
These fabulous styles will level up your look and make you feel alive. Experiment and get creative with your braids whilst expressing your inner beauty through the hottest and trending accessories. Be your own "it girl".
Whether you try the Orange Fusion, Ring It Up, Princess Charming, Wool Wrap, or Beauty and Her Beads, these looks will take your braids to the next level. Show us your creativity and how you've transformed your braids with trending accessories. #AddColourDarling and you'll shine.
Follow us on Facebook and Instagram.
Image Courtesy: lifestyle.ng