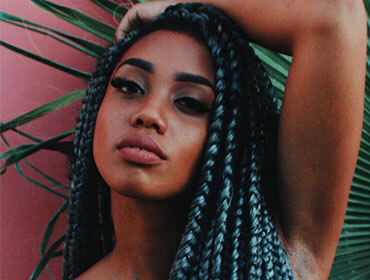 Changing your hairstyle is a great way to express yourself. Box braids are cool, but if you really want to make a statement, then you've got to try them in different colours.
So, how can you experiment with your box braids and level up your hairstyle? You just #AddColourDarling. From blues and purples to reds and natural tones, we've got everything and more.
With all these exciting shades, who says you have to stick with just one? Mix them up, experiment with the trendiest colours and express your unique personality. Not sure where to start? Don't stress, we've got you. Here are 5 ways to mix and match.
These Bold and Beautiful Looks Are Waiting For You…
Girl Power Pink!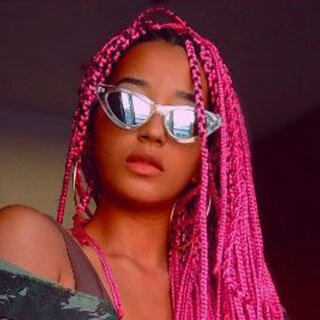 Maybe you just got into this colour game and aren't ready to jump right in. In this case, you can mix pink braids with your natural hair colour like black or dark brown. This look says power and we're all for that. So go that extra mile and slay with these bright and bold braids.
Blue Babe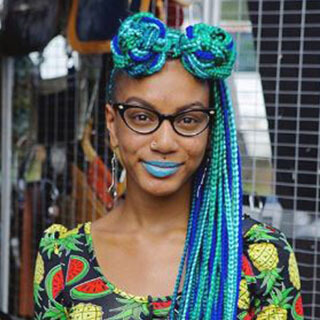 This combo of blue and green box braids will have heads turning. The different tones of blues and greens are beautifully mixed to create this saucy style which is creative and bright. Perfect for that outgoing girl that wants to own it. For added boldness, why not match your hairdo with a bright lipstick?
Cornrows Queen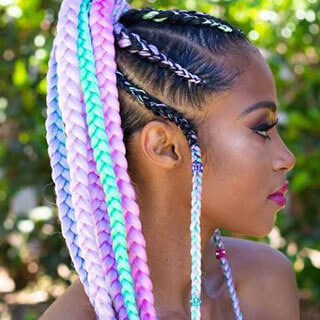 Keep your cornrows on the edgy side by getting colourful. Blend and mix vibrant colours into your natural hair to spice up your look.
Your pastel braids will match perfectly with natural makeup and a bold lip to spice things up.
Pastel Perfect
Pastel colours are subtle yet they have a variety of shades that will bring your style to life. Pastel blues, pinks, and greens create the perfect candy floss effect.
Just do it, you know you want to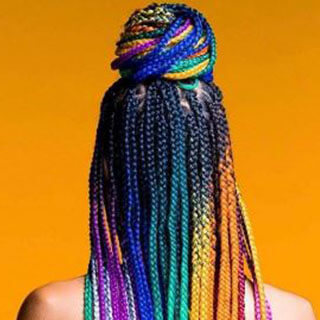 All the colours of the rainbow make one magical look. Pink, blue, red, green, yellow and purple braids. It's everything you want in one style. So when you can't decide which colour to go for, go for them all.
This hairstyle, so bold. It's the ultimate look for that badass babe.
"Let your hair do the talking." – Anonymous
Summer is the time for bold and bright colours. So let go and have a little fun with your box braids. How bold can you be? Let us know on our social media platforms by sharing your box braid hairstyle.