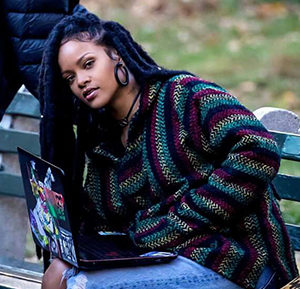 "Protective styling doesn't have to mean braids or buns. Just a style that doesn't require you touching it every day. Be creative. – Featheredlocks.tumblr.com
There are so many protective styles to try. According to current fashion trends, dreadlocks are now one of the most popular go-to hairdos.
Dreadlocks are no longer seen as a style for Jamaicans, but rather as a fashion statement for black women in Hollywood.
Not all dreadlock styles are created equal. There are plenty of curly, soft and hard locs to choose from, depending on your personal style.
Darling has a wide variety of the latest fashion dredlock styles, to make slaying through winter uber easy. Not sure which one fits your style? Don't worry. We've put together a guide of different celeb-inspired dred styles that you must try.
Roseanna's tapered cut with the Soft Dred
The soft dred fibre is a solid favourite because of its light, tight and bouncy curls. The style gets its name from how it can hang as soft dreads, but if unravelled it transforms into bouncy curls.
We recently launched Soft Dred Naturals. This is softer, more natural looking fibre than its predecessor. It can be installed into the hair in several ways.
You could make the fibre into a wig, create a drawstring ponytail from it or crochet it into your hair. It can then be trimmed to suit your hair and head.
Check out how Roseanna Hall rocks this look here: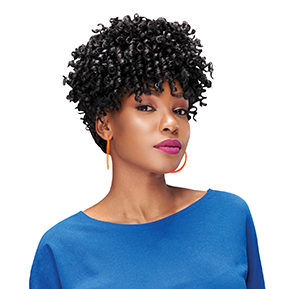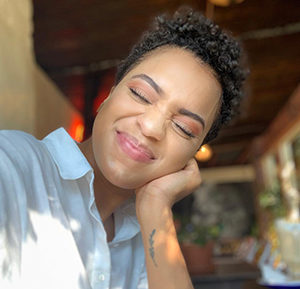 Solange's curls using Rough Dred
Don't let the name fool you; the Rough Dred is a stunning fibre. Each packet comes with spirals of varying lengths and softness.
Its natural-looking curls are versatile enough to be worn in several ways. You can opt for big hair in a range of 13 colours. It can be installed as braids, made into a wig or even crocheted.
Why not take a page out of Solange Knowles's book with this 1920s inspired look? Rock a curly asymmetric bob, with a teal dress, coupled with a patterned coat and heels to copy her trendy look.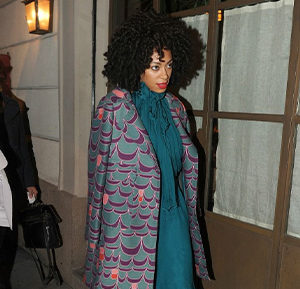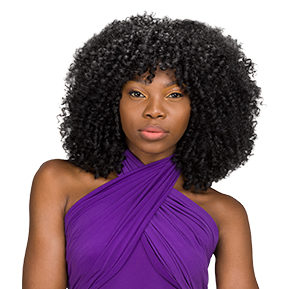 Rock a big curly 'fro like SZA with the Ultra Dred
If you're looking for the perfect mix of waves and curls, then the Ultra Dred is the style to try. The fibre is stylish enough to wear to lectures, work or even a night out with the girls.
It's available in black and red, so you can choose a natural hair colour or dare a bold shade instead.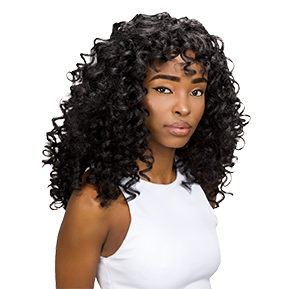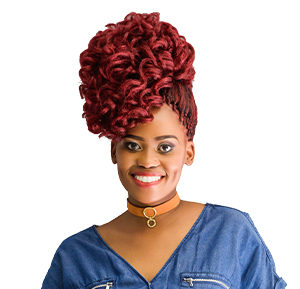 Embrace layered clothing like SZA to match your pretty curls. Plus experiment with whites to brighten up your overall look.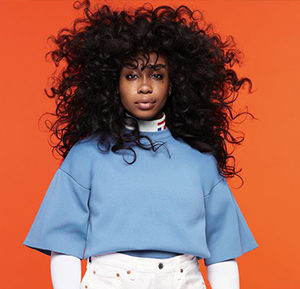 Faux locks like Kelly Rowland with the Hard Dred
Darling's Hard Dreds are lightweight, bouncy and soft to the touch. They're easy to use because they retain their shape and bounce when they've been installed.
Protect your hair by braiding this fibre into your hair and tucking away your edges. In this way, you'll retain your hair's natural oils.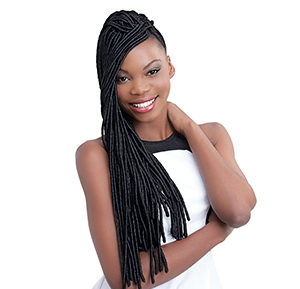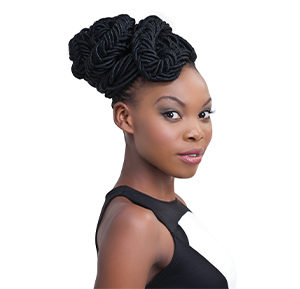 If an updo is not for you, look chic like Kelly Rowland by pairing your faux locs with a bright long-sleeved tee, denim jeans and thigh-high boots.
Faux locs like Rihanna with the Jozi Dred
If you prefer thicker dreadlocks then why not opt for Jozi Dred?
Rihanna pulled off these signature dreadlock styles in the Oceans 8 movie. Keep it simple in true Riri style with an oversized jersey, boyfriend jeans and Timberland boots.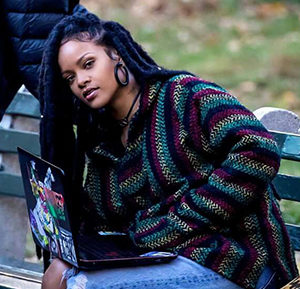 The brand new Jozi Dred from Darling's Natural Collection is the right blend of real dreadlocks and light fibre. It's a breeze to manage and available in black, brown and maroon for beautiful dreadlock styles.
Whether you want a hairpiece that will blend in with your hair or one that will make it pop, the Jozi Dred is the perfect choice.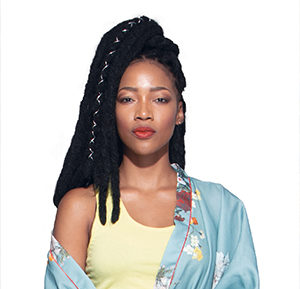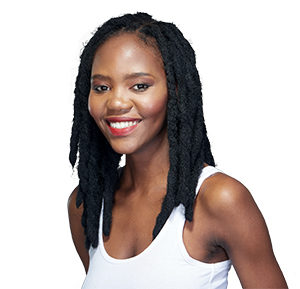 How to care and maintain your locs
Here are some essential tips to keep your protective style on point:
Remove build-up and keep your scalp and hair fresh by washing it once a week. Use lukewarm water and mild shampoo, so as not to leave any residue.
Once you're done, use a towel to dry the hair, then use your fingers to detangle.
To add moisture and shine to your hair and scalp, use the African Pride Sheen Spray twice a week. You'll prevent dryness of the scalp which will help relieve itchiness and flaking.
Before you get into bed, wrap a silk bonnet or headwrap around your hair to keep in the moisture and protect against hair breakage.
If you're planning to go for a dip in the pool or sea, ensure that you rinse your hair thoroughly. Then condition and moisturise.
Choosing a protective style for winter is so much easier when you have a guide on styles your fave celebs have tried. For more hair inspiration and latest trends visit our Facebook page.