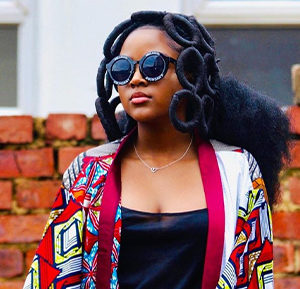 Fresh Black Hairstyle Ideas
"Hair is a beautiful form of self-expression." – Carolyn Aronson
We all want that hair that brings the heat this winter. Short, curly, natural or even a unique black hairstyle. Darling has it all with the Naturals hair range which is made up of the Soft Braid and Jozi Dred.
They come in new tropical-themed packaging and the styles are perfect for you. Need a little inspiration before you decide what to do? Let's take a look at the different black hairstyle ideas you just have to try this season.
Styles to try with the Indian Remy
Bangs are stylish regardless of the season and look amazing, no matter the length. Whether you prefer them long or short, you can achieve bomb bangs with Darling's Indian Remy.
This weave is a reusable fibre that will keep your look fresh all winter long. If you wish to DIY this style, start off by covering a wig stand with a wig cap and sew in the weave. Then, using a razor, cut the front part of your weave to give you a banging style.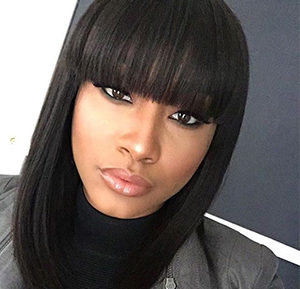 Feel like curls? No problem. The Darling India Remy is a high-temperature fibre, so you can achieve them by using bendy rollers and some hot water.
Here's how to do it:
Step 1:
Brush your weave out.
Step 2:
Separate your weave into different segments. Roll your hair around the bendy rollers and lock them.
Step 3:
Place your hair in hot water for three minutes.
Step 4:
Dry your weave and take out the bendy rollers. Run your hair through the curls.
Rihanna rocked this look with messy bangs. Definitely one for you to try.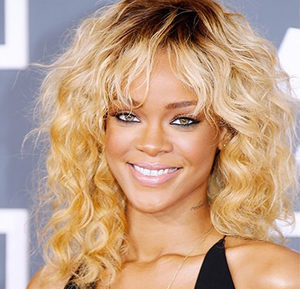 Experiment with your bangs by wearing your natural hair out and using the Darling Indian Remy as a ponytail or bun.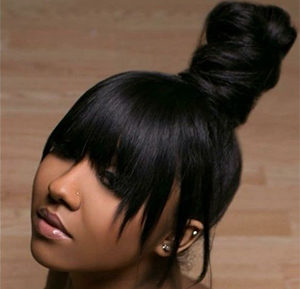 If you want to take a different route, you can use the Ombre Indian Remy weave from our Premium range. Add some volume with a curling iron and put it in a side parting for that elegant touch.
You can make this hairstyle look more natural by dyeing your natural hair and then leaving some hair out. By doing this, your natural roots take centre stage and you shine.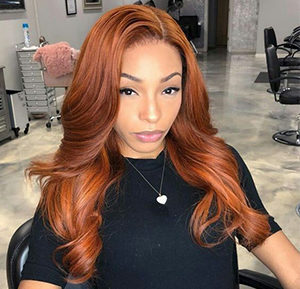 Styles to try with the Soft Braid
Braids With The Heat
We all know that braids are diverse. You can push the boundaries of length, colour and even patterns. Celebrities like Beyoncé and Gabrielle Union have inspired many braids looks in the past.
But this is your time. Why not create your own authentic braids with Darling Soft Braid? Switch to a bright colour, add side braiding and get ready to slay.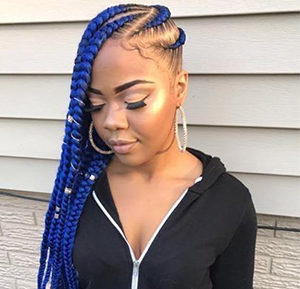 How to upgrade the Soft Braid
A quick hairstyle that gives you a sophisticated and natural touch in a few minutes is the side bubble pony.  Get the look by styling the Soft Braid fibre into a ponytail. You can make your ponytail in a bun, braid it or even spice it up by adding accessories. It's all up to you.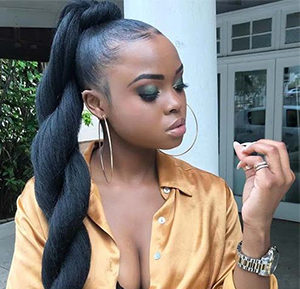 Braids that are half done are the in thing at the moment. Get in on the trend by dipping half your braids in hot water for a few minutes, then unravelling them into curls.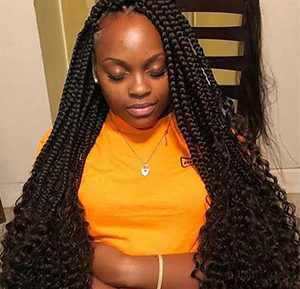 There are many ways to make your braids pop. Add a dose of colour by using traditional print fabric to tie your braids up.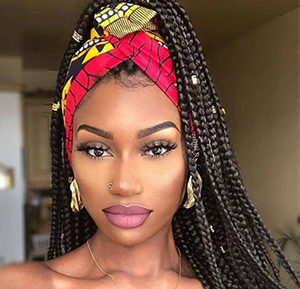 When Wakanda is mentioned, Bantu Knots are mentioned next. There are many ways to recreate this hairstyle and make it yours. Part the knots into different geometric shapes. You can also add braiding and accessories for a look that's on fleek.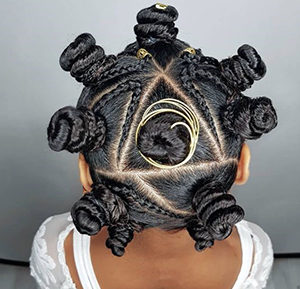 Styles to try with the Jozi Dred
Dreads To Die For
The hair movement is always changing and adding more variety to our daily lives. Dreads are not just a cultural statement but also a fashionable style that everyone's trying to recreate.
The Darling Jozi Dred is edgy fibre that is very easy to install, so you can totally DIY. Just look at how Amonge Sinxoto experiments with circles.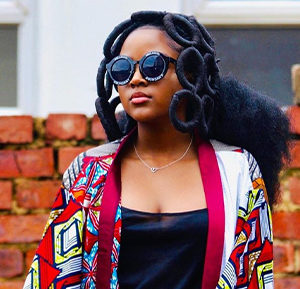 If your Jozi Dreds are crocheted, you can style them up in a bun and leaving a few dreads hanging in front of your face.
"Good hair speaks louder than words"- Anonymous 
Let your hair do the talking this season. The question is which one will you start first his winter out of these inspiring hairstyle.
Let your hair do the talking. Keep your look fresh with Darling's wide range of hair products. Change up your look more often with wigs, weaves and hairpieces.
Visit our Facebook or Instagram page for more on the latest hair trends. Which style will be trying out first?