If you're a fan of the legendary 1998 film Coming To America starring Eddie Murphy, chances are you have the sequel Coming To America 2 on your checklist of things to watch ASAP. And don't worry – we're not here to give away any spoilers.
What we are here to do is make sure that you keep your eyes on all the iconic Coming To America 2 hairstyles in every scene. They're just that good. We're so inspired by how this movie has portrayed the diversity of natural African hairstyles and protective styles. Bridging the gap of hair transformations from the '80s to the beauty of what we see today.
Now it's lights, camera, and time to get snapping and scrolling as we show you five iconic hairstyles that will have you stealing the spotlight time after time. From dreads, and locs, to afros and waves,  Darling has pulled out all the stops.
Make your debut in Darling's Mongolian Wave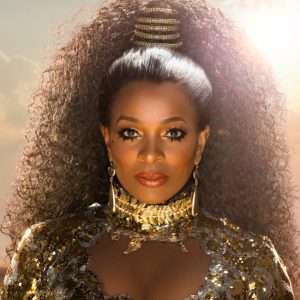 It's 28 years later, and Vanessa Bell Calloway is still slaying her iconic princess Imani wedding look from Coming to America – proving that beauty ages like a fine wine. Now you can recreate this look and steal the spotlight using Darling's Mongolian Wave in shade #4. Pair your high-pony with gold cuffs or bands and go for a bronzed makeup look to truly live your princess Imani fantasy.
Light up the room in Darling's Jozi Lite Dred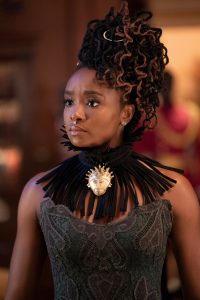 The beautiful Kiki Layne takes to our screens as princess Meeka. She elegantly lights up the room in these luscious locs. These long-defined curly spirals can be perfectly replicated using Darling's Jozi Lite Dred in shades #1 or #4.
To keep your African hairstyle looking fresh and in the spotlight, remember to:
Wash your scalp no more than once a week with warm water and a mild shampoo.
Towel dry and avoid heat at all times.
Use your fingers to detangle your locs.
Add moisture and shine to your locs using a sheen spray.
Become a star in Darling's Jozi Dred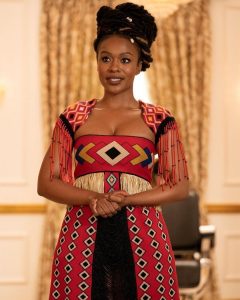 Our very own Nomzamo Mbatha has her well-deserved breakout moment as Mirembe. We're living for all the girl power she exudes in this regal up-do with streaks of brown locs. Fulfill your royal desires and use Darling's Jozi Dred in shade #1.
Our range has a well-defined kinky tight curl that can be braided or crocheted. You can also style in individual locs in shade #30 to add dimension to your up-do. Pair your Jozi Dred with a stunning traditional attire for a wedding, birthday, or even just because you feel like looking good. Why not, right?
Steal the show in Darling's Vibration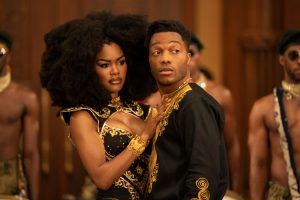 The urban culture inspires this Coming to America 2 hairstyle. Bopoto, who Teyana Taylor plays, rocks a jaw-dropping, edgy afro hairstyle that can be styled using Darling's Vibration range. This range gives you an African hairstyle with long soft spiral strands that open up into a lush natural looking afro.
Take your best shot in Darling's Afro Bulk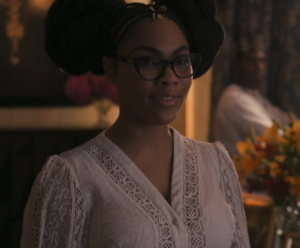 Playing princess Omma of Zamunda, Bella Murphy caught our eye in these puffs inspired by afro-centric and afro-punk movements that we see today. We love this modern take on the afro, and you can start loving it too.
Get this look using Darling's Afro bulk in shade #1. You can embellish this carefree yet daring style by adding cuffs, beads, or even seashells to your overall African hairstyle. Darling style tip: Do not expose your Afro Bulk to water or heat and keep your scalp moisturised to avoid dryness and dandruff.
Coming to America 2 hairstyles are a profound celebration of African hairstyles. And even though Hollywood is only just getting into the versatility and beauty of protective styles – Darling has always been here with our range of fro's, braids, afro puffs, and weaves.
We can't wait to see how you recreate these iconic looks. Remember to share your hairstyles and tag us on Instagram and Facebook. Don't forget to visit our website for more from our Darling range.