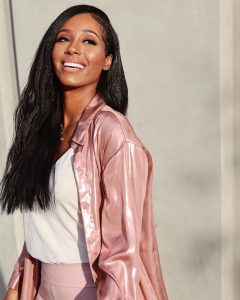 "I'm a black woman who loves hair. I enjoy changing my hair, having fun with it – just hair! I go from braids, to weaves, to wigs, to natural hair." – Tasha Smith
Weaves are the best go-to hairstyle for maintaining a high-fashion look. It's time to feel the magic with Darling and transform your hair into the style that you've always wanted. The beauty of Darling weaves is that they are restylable, re-useable and reliable.
Our weaves are made of high-quality synthetic hair that is 100% premium blend, purposefully designed for a premium look and feel. Our weaves have a human hair feel and they all come in a variety of colours and sizes.
With a weave from Darling, switching up your style is about to get a whole lot easier. We'll be showcasing two stunning weave options for you; the Empress Collection Brazilian Silky Straight weave and the Mongolian Weave. We're going to show you how you can style each weave and look flawless no matter where you go.
Classic Centre Path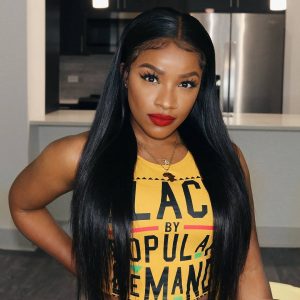 Shine with this stunning silky straight look. It's a style that's fun, chic and classy. Love it? Get the look with the Brazilian Silky Straight Weave from our Empress Collection. This gorgeous sleeked downed style is right on trend.
It's a youthful and fresh look that speaks volumes. To achieve this glam style, part your hair in the centre and tuck the front pieces behind your ears. Then let the rest of your hair fall over the front of your face.
You can add in some hair clips to keep your hair in place. It'll also give you a more fun and playful look. Be sure to slay those edges with some hair gel to complete this fabulous style.
The Ultimate Curl Dimension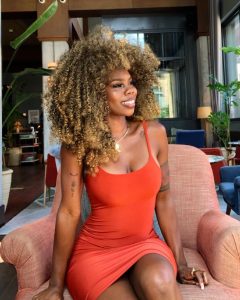 Go big and go blonde with this stunning curly weave that you can achieve with our Malaysian Deep Curl Weave. This melted blonde caramel shade brings the curls to life and adds a whole lot of va va voom to the hair.
Show off your fierce side when you rock this curly mane. Luckily for you, you don't need a lot of styling tools to achieve this look. Use an iron rod to create small spiral curls, and then fluff them out when you're finished. Spray in some hold & shine spray for extra care and you're ready to go.
If you want to switch up the look, you can opt for a sassy pondo hairstyle and tie your hair in a half up half down ponytail. Slick down your edges and voilà, you've just restyled your weave into a glam goddess hairstyle.
Hair So Sleek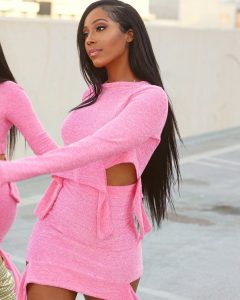 Rock your hair with confidence in this stunning Brazilian Silky Straight Weave from Darling. If you love wearing your hair long and luxurious, then this straight weave hairstyle is for you. This straight weave is silky and lightweight.
It'll add a natural feel to your look. Consider cutting your weave into layers. They are a great way to diversify your style. It will add volume and dimension to your hair, and above all; give you that chic and sophisticated look you're seeing on the celebs. Style your hair in a classic side path and you'll be ready to slay your day.
Curl Queen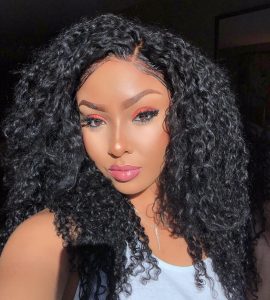 If you love curls, then the Darling Empress Collection Mongolian Weave is the perfect hairstyle for you. It has a natural and effortless style that'll be sure to complement your wardrobe and overall look. We're loving the thickness of the tight curls, all bunched up together.
They add a whole lot of volume to the look. The best part of this weave is that you can easily switch up your look. You can wear your hair in a classy pondo hairstyle or opt for a shorter style by cutting it into a sexy bob.
If you want a more dramatic look, then cut a fringe. Not only will this elevate your style, but it will also add shape to this gorgeous curly weave. Whichever way you choose to wear it, we guarantee that you'll be looking impeccable.
With all of those gorgeous weave hairstyles, we hope that you're ready to try a new look. Whether you chose to go for a straight or curly weave, Darling's got you covered. Have fun playing around with the different lengths, colours and textures that our Brazilian Silky Straight Weave, Malaysian Deep Curl and our Mongolian Weave have to offer.
We assure you'll have endless fun restyling your weave over the coming seasons. Let us know in the comments which weave is your favourite, don't forget to tag us on Facebook and Instagram to show off your new look. Have fun with your weave hairstyle from Darling, we know you deserve the best.