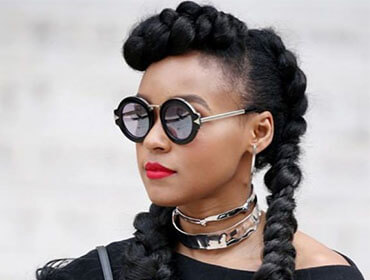 Celebrities are the best source of fabulous hair inspiration. They're always trying new things and setting trends. We've been looking around and we've found the 5 celebrity jumbo box braids styles you have to try. And they're all achievable with Darling braids.
Janelle Monae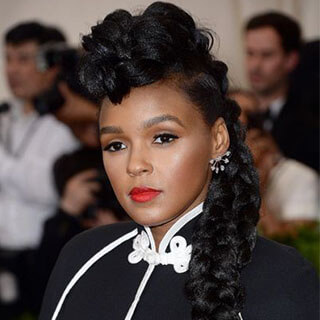 The first celebrity jumbo box braid style we're going to talk about is Janelle Monae. We've always trusted this natural hair queen to always serve our hair goals. Currently, we're crushing on her jumbo braid duo.
Janelle knows how to slay. Her protective hairstyles always add to this queen's incredible fashion sense. She takes this look to the next level with her side fringe that's been created with extensions.
Rock this do at an AfroPunk style event or flaunt it at a formal occasion. No matter what you wear or where you go, this look is one you have to try.
Alicia Keys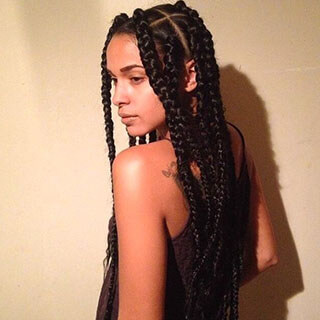 The next celebrity that knows how to rock a jumbo braid is Alicia Keys.
Her bejewelled jumbo goddess braids are the perfect combination of class and edge, which is exactly what Alicia Keys is.
Make this look your own by accessorising it with jewels or beads. Alicia has added small gold bands to her braids. For a similar look, why don't you add some colourful beads? You'll definitely stand out from the crowd.
Keke Palmer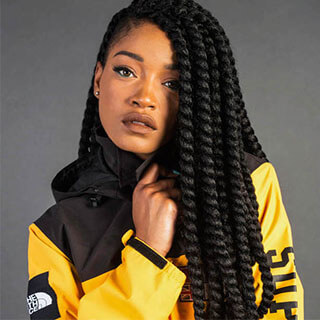 Another American beauty whose braid game we just can't ignore is Keke Palmer.
Keke has been giving us some high-class hair goals for years now. This jumbo box braid hairstyle is no exception. It's a true red carpet do that soaks up the spotlight. To wear a bold look like this you'll need the confidence to pull it off.
Rihanna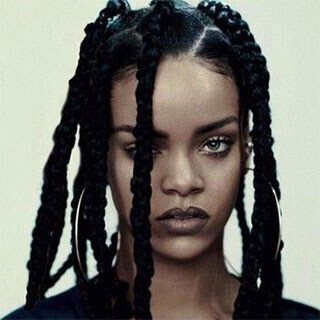 No list of celebrity hairstyles is complete without Bad girl RIRI. We've seen this look on the likes of ASAP Rocky, but Rihanna found a way to make it super feminine and we love it.
With these jumbo box braids, we all found love in a hopeless place. Whether she's going natural or rocking her braids, Rihanna is always giving us new hair goals.
Be beautiful like diamonds in the sky by making this look your own with Darling Hair. Just use any of our braids and soon you'll be rocking this do like Rihanna.
Solange Knowles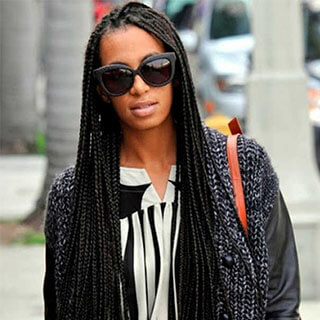 Our final mention is none other than international fashionista and idol, Solange Knowles.
Here we see her with her a strong braid game on stage with jumbo box braids done right.
If you like your hair long and legendary then look no further than this star's stunning hairstyle and take your look to a whole new level.
Solange shows us that jumbo box braids look best with pretty much any outfit. Give this look a chance with Darling's braids and maybe you could even beat this diva queen at her own slayage. Don't be afraid to be bright and go for the vibrant colours Darling offers to really show off your flair.
Now that you've seen our favourites, let us know which celebrity jumbo box braid style made you say YAASSS GAL on Twitter or Instagram. Visit our website to find the perfect braids for you in the vibrant colour of your choice at Darling South Africa.