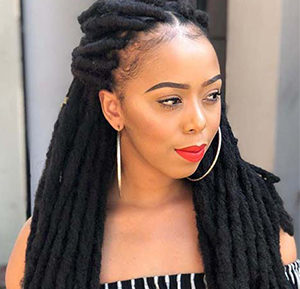 Take your styling to a new level with the brand new Jozi Dred from Darling's Natural Collection. This hairpiece is the right blend of artificial dreadlocks and light fibre.
It's also a breeze to manage and available in black, brown and maroon. Whether you want a hairpiece that will blend in with your hair or one that will make it pop, the Jozi Dred is the perfect choice.
Here are 6 styles you should try and how to maintain your new hairdo.
1. As an add-on
You don't have to spend hours and hours trying to achieve a glamorous hairstyle for a wedding or lunch with the girls. All you need is a helpful YouTube tutorial, your fave hairpiece and a few accessories.
From ponytails to buns, getting your hair done has become super easy and pretty quick. The Jozi Dred is the base for a variety of protective styles. The hairpiece blends well with natural hair because of the fibre's textured, soft and coily feel.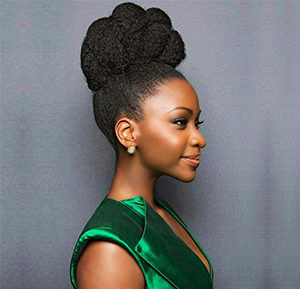 2. Top knot
Achieve an elegant top knot with a few pins, scrunchies and a dollop of styling gel.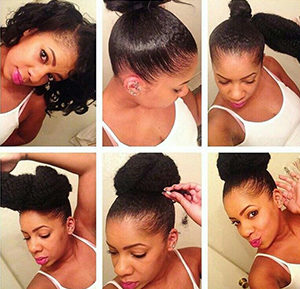 If this look is for you, then check out this tutorial:
3. Long and flowing
Why not sport an over-the-shoulder hairdo to rival all other dreadlock styles? Not only is it light and soft to the touch, but it's also a low manipulation hairdo that protects.
Plus it looks natural, which is a big plus in any book. Finish off this sophisticated look by layering your edges.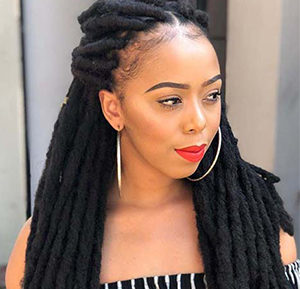 4. Messy topknot
Are you hitting Zakifo or AfroPunk with the girls? Keep your look laid-back and cute. Pull up a few locks from the front of your head and style it into a messy ponytail.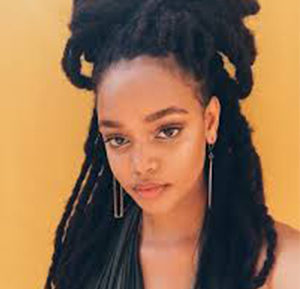 5. A stylish bob
Whether it's in the form of a long or a layered bob, the Jozi Dred is the best hairstyle to go for. It's lightweight and allows for plenty of movement.
You can open up a centre or a side parting for an instant change when you're short on time. Add braid rings, beads or cowrie shells for a pretty finish.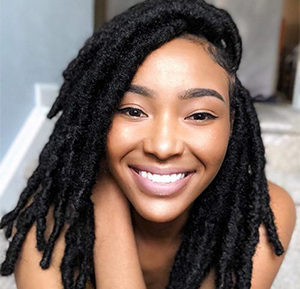 6. Faux Locks and fade
If the big chop is on the cards, then you have to try this hairdo. Instead of shaving all your hair off rather go for a fade cut.
Leave just enough hair on the crown of your head, for crocheting purposes. Then go for an edgy fade and lock hairstyle.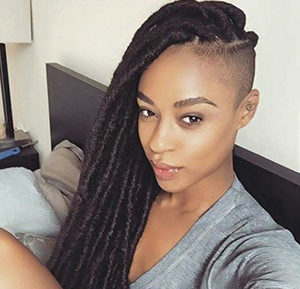 Caring for your locks
Keep your hairstyle popping for longer with these tips.
Wash off the product buildup
The trick when it comes to this is not to wet your entire head, just your scalp. An easy way to do this is to mix shampoo and water into a bottle with a thin applicator tip.
Apply this on your scalp and then and rub it in. Rinse your hair with a cup of water or a detachable showerhead, once you're done.
Moisturise to keep hair healthy
The next important thing is keeping your scalp and hair moisturised to encourage healthy hair growth.
Cream moisturisers and oils tend to weigh your roots down, especially when it's in a protective style. Avoid this by moisturising with a light oil like tea tree or grapeseed.
With the Jozi Dred, achieving trendy dreadlocks is easy. All you need to do is choose the right look for yourself. Scroll over to our Facebook page to get the latest on our freshest new styles.