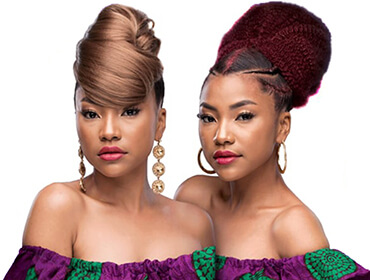 In the midst of every expectation, society throws at us, it's easy to lose sight of who we really are. When we choose to freely express ourselves, we may be put into a box that doesn't fit with who we really are. #FindYourBeautiful.
Oftentimes, we're told that in order to be ourselves, we need to conform to looking a certain way, that beautiful only fits a certain definition, but what if that's not a true representation of ourselves?
Self-expression is essential to the way we see the world and how the world sees us too. So that's why at Darling we've set out to help women express themselves in every moment, so they can break barriers and shed expectations and stereotypes held against them.
With Darling, you can #FindYourBeautiful.
Finding you're beautiful is not about changing who you are, it's about becoming who you truly are in every moment. It's being able to decide who you want to be and having the freedom to express yourself as you see fit.
Who do you want to be? The answer lies in exactly how you feel. For us, finding your beautiful means having the freedom to express yourself without having to explain yourself.