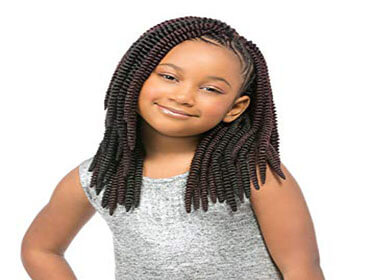 Kids naturally have hair that is densely packed and coarse than usual. When it comes to maximizing hair growth in children, hair extensions for kids make great protective styles, when installed and maintained correctly. Confused? We have got your back! Check out this ultimate guide to maximizing hair growth in children using hair extensions.
1. Wait For The Right Age
Parents Do Not Hurry! It is best if you wait for your child to turn ten or twelve years old. By then they would be physically developed. Till then let their natural locs breathe and tend to take permanent formation.
2. Quality Matters
Do not look for cheap alternatives when it comes to hair care for children. Make sure you use good quality hair extensions specially designed for a girl child's hair needs like Darling Yaki Braid. They are lightweight and extremely easy to install and reveal the princess your child truly is.
3. Don't Keep Them On Too Long
Extensions shouldn't be kept for too long, The maximum amount of time should be no more than 3 weeks. Anything beyond this can be very damaging for your child's hair and the build-up and tangles can be daunting to remove.
4. Deep Condition Often
Just because your child has extensions on, it does not free you from the duty of maintaining the level of moisture in her hair. Make sure you hydrate and moisturise your natural tresses and edges when you are wearing Darling Yaki Braid. Natural oils and deep conditioners are your go-to!
Having questions about hair extensions for kids? Should Children Wear Hair Extensions? Will give you all the answers!