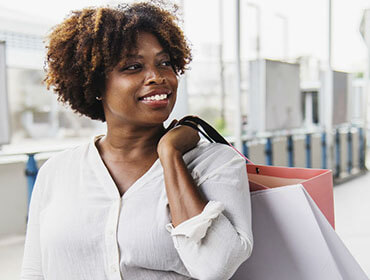 Many women are embracing their natural curls and kinks and it is turning into a culture. The natural hair movement has swept in and more and more women are opting to keep it natural! We are here to help you on your journey to happy natural hair. Read on to know tips for maintaining kinky curls. Let's embrace those bodacious manes, sistahs!
1. Moisture Is Essential
Kinky hair is thirsty hair. Very often, kinky hair lacks moisture. Use a moisture enriched shampoo and conditioner. Deep conditioning at least once a week is a must. With so many hair products out there, specially created for kinky hair make sure you choose one that works best for your hair type. Choose products that contain shea butter, castor oil and coconut oil for that moisture surge.
2. Comb It When Wet
This sounds very off. Well, it is not. Combing out rough, dry natural curls can be quite a nightmare. Comb the knots out when your hair is wet to reduce breakage and the pain that comes with it. Spritz some water on the hair to make it damp and then comb out the tangles. Make sure you are gentle and patient with your natural curls.
3. Wear Protective Hairstyles
Protective hairstyles reduce tangling, prevent shedding and also hide your ends from exposure. There are a number of protective hairstyles that you could try out. Right from braids to twists, there are a wide range of products that you can select. The Darling Super Star Extensions works wonders to guard the hair and keep it in place.
4. Trim Those Ends
Kinky and curly hair is prone to damage due to the lack of moisture. Do not wait until your hair shows damage. Schedule an appointment at the salon every 3 months for a trim to get rid of the damage at the ends. Take a look at these easy Tips To Wash Your Hair Extensions Correctly.