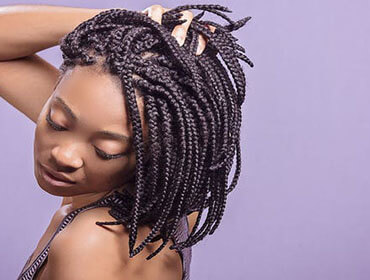 Hair extensions are rightfully a boon and so versatile! You can now add length and volume to your hair, choosing from a number of varieties available such as the Darling Queen Braid to the Darling Princess Braid. Extensions aren't all fun and play though. They require regular care and upkeep. Read on to know a few tips to wash your hair the right way.
1. Detangle
Detangling extensions is key before you wash them. It is important to remove any knots that may have been formed as detangling after washing can lead to the breakage of the hair extensions.
2. Choose The Right Shampoo
Just like your natural hair, it is advised to use a mild, sulphate-free shampoo for extensions too. It is recommended to wash your extensions at least once in three weeks to get rid of the grime and dirt build-up. This will leave your extensions as good as new!
3. Cleanse The Right Way
Simply soak your Darling Super Star extensions in cold water and let them sit for a few minutes. Use your fingertips to gently apply the shampoo to the hair. Do not keep rubbing or swirling the extensions as this will cause them to tangle. Rinse the extensions gently by soaking in water and wash off the shampoo for squeaky clean hair.
4. Moisture Is Your BFF
Condition your hair by using a moisture enriched conditioner. This will give the extensions lustre and body and make it much more manageable. Hair extensions need more moisture than regular hair so do apply the conditioner liberally but make sure you don't overdo it as this would weigh the hair down. Let's get moisturizing!
5. Seal The Deal
Just like regular hair, the extensions need a protective layer that would enable safety from external environmental stressors such as pollution and dirt particles. Using a moisture-intense hair serum will not only form a protective layer, but will also seal in the moisture from the conditioner. So seal the deal ladies!
Looking for a hair makeover but can't make up your mind? Check out How To Find The Right Hair Extensions For Afro Hair.