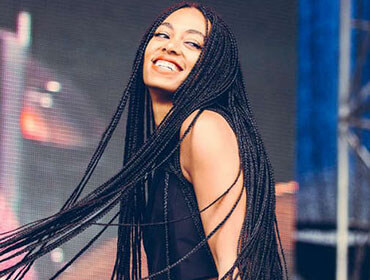 So, you've picked out your most dashing outfit and are ready to style your hair to make a show-stopping first impression. Before you call your stylist to place an appointment, hold on… It is possible for you to get salon-ready hair at home in less than 60 minutes, without using too many products. Eager to learn more? These two glamorous DIY party hairstyles could get you from ready to red-carpet-ready, faster than your ride to the salon!
1. Low bun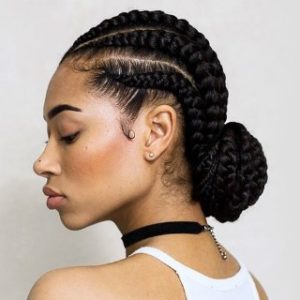 Use a combination of flat and two-strand twists, working backwards from the crown. Alternatively, cornrow your hair in a spiral pattern. Gather your hair (or braids) into a low bun. You can accessorise with your choice of glittery accessories. Make sure to use Darling's Kingston Braid for extra volume.
2. Hair bow with centre braid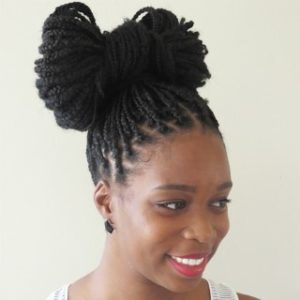 This Minnie Mouse-style bow works just as well with braided and smooth hair. Make sure to moisturise your hair with a water-based leave-in conditioner and a natural oil before you begin. Tie your hair into a high ponytail. You could position this slightly off-centre for a more whimsical look.
Roll the ponytail into a puff with a hairband and separate it into two sections to create a bow. You could even leave a section loose and braid it before wrapping it around the centre of the bow. You can just as easily create the bow with Darling's Kingston Braid.
Too basic for you? Scroll through our list of Eva Marcille's Hairstyles You Can Easily Recreate for more inspiration.
Follow us on Facebook and Instagram.
Cover image courtesy: Un-ruly