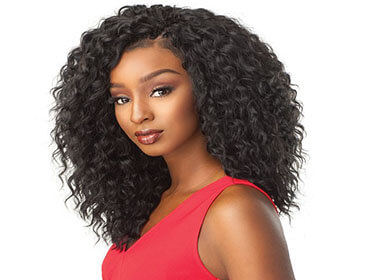 So you've just got your brand new set of crochet braids put in and you're feeling your African Princess fantasy. The last thing you want is to skimp out on the maintenance and watch your hair get dry and start to break. So we've put together our 5 tips on how to keep your crochet braids looking brand new!
Tip 1: Get the right hair! There's no amount of maintenance that will make bad-quality hair look poppin'! We recommend getting the Tatu Braid if you really want your style to last.
Tip 2: Moisturize, moisturize and moisturize! One of the biggest reasons why people experience breaking and flyaways is because the hair hasn't been moisturized. Moisturizing spray or even some coconut oil in the roots can work wonders for the longevity of your braids.
Tip 3: If you happen to get any frizz, it's fine to give it a bit of a trim! It's not hard, just go through your hair and find any pieces that have frizz to them and give them a snip. That'll keep your set looking like you just installed it
Tip 4: Don't ignore your edges! Your edges are extremely important so don't forget to snatch them down with a little gel or edge control every now and then!
Tip 5: A silk or satin scarf is an absolute lifesaver! Not only do they prevent flyaways but they also make sure that the style of your braid remains intact. Wrap your hair up in the scarf before bed and you'll notice they last much longer and look much fresher.
Follow us on Facebook and Instagram.
Image Courtesy: EBONYline.com