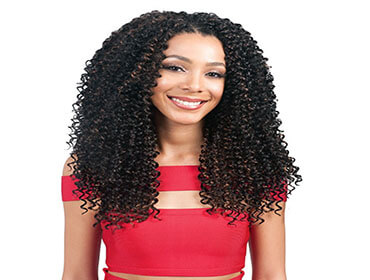 Crochet braids is a trend that is rapidly catching on and for a good reason, they are beautiful! Crochet braiding has been around for a while and this style is here to stay. They are fast, healthy for your natural hair and you can create almost any hairstyle with it! Keep scrolling to know why crochet braids are trending this year.
1. Gives You A Natural Look
Crochet weaving can give the look of a sew-in or a full head of braids/twists. They come in various braid patterns, which help you achieve the look you are determined to achieve. This style comes in a vast selection of textures, colours, lengths, and volume. When installed properly, people can't even tell the difference between crochet braids and your own naturally curly hair!
2. Easy To Install
This is the BEST part! Darling Senegal Twists takes minimal time to install. You can successfully change your hairstyle in three hours or less! Famous celebrities like Rihanna, Beyoncé, and Alicia Keys are seen sporting braids every now and then.
3. Versatility
Another reason why crochet braids hairstyles are trending is that they are extremely versatile! Braids such as Fluffy Kinky (Kenya) can be styled and manipulated in any way you want. Crochet weaves, again depending upon braid pattern, can also be versatile and can be worn in styles such as high or low buns, side-swept bangs, and your typical sew-in styles.
Looking for some hairstyle inspiration? Check out this DIY friendly Trendiest Braided Styles For Short Hair