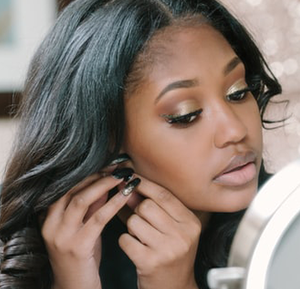 "If my hair looks good I can deal with anything." – Author Unknown
When you look good, you do good. That's why at Darling we're continually researching ways to help you #FindYourBeautiful more often.
Women are always progressing and evolving. That's why we've developed a vast assortment of braids, wigs, weaves, and hairpieces to cater to their unstoppable, unapologetic and fierce approach to life.
Our latest hair range is an extension of our passion for helping women to find their beautiful style. The Envy Weave from our premium collection is one of our exciting new developments.
Weaves with curls or waves are sophisticated and instantly glam up to any outfit. Find out how to style our latest product for your personal needs with these pro tips.
The Envy weave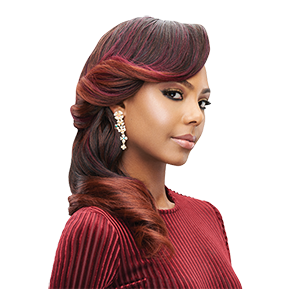 This new Darling weave is not only convenient, but it also takes any look to the next level. At 14 inches it's a pretty side-swept fringe with big bouncy curls that casually tumble from a side parting to rest on the shoulders.
Each pack comes with two pieces, and all you need is one pack to cover your whole head. With one solid black and two ombre shades to choose from, you can trim it, leave it long and choose where you want your parting.
Not only does this hair look beautiful as a weave, but this afro-textured fiber can also be sewn into a gorgeous wig.
Classic belle of the ball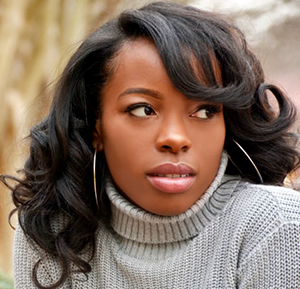 If you're all about simplicity, then this is the style for you. Install the solid black Envy weave for an effortlessly stylish look.
This colour can be blended into your own hair, to create a more natural hairstyle. The gentle waves that frame your face will give you a whimsical, youthful, and fresh appearance.
Glow through the chilly season with this simple yet sophisticated look.
A touch of ombre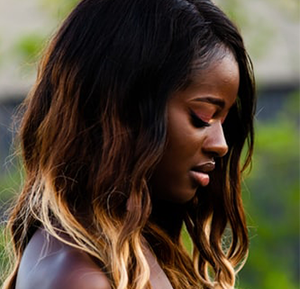 A bit of colour is never a bad thing. Be the light in a dull winter with a black and honey blonde or black and auburn ombre blend.
Enjoy shoulder-length waves that transition seamlessly from one colour to another. Elevate the hairstyle by turning it into a Kim K wet look using the African Pride Braid Spray.
Blunt cheek-length bob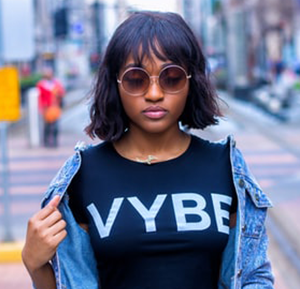 Give your Envy weave a haircut for a chic, fashion-forward look. Once you've installed your solid black weave, cut the front into a blunt fringe and trim the rest of the weave into an asymmetric bob.
Now you're ready to slay.
Middle parting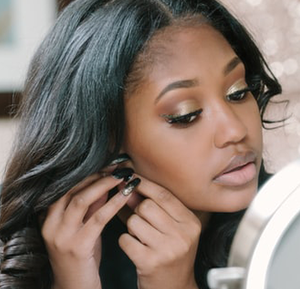 Do you like rocking voluminous waves? Tease the Envy weave with a comb to open up the curls for bigger, better hair.
Ensure that you don't braid up against your delicate edges. In this way, you can protect them and style them as you please.
Honey bob babe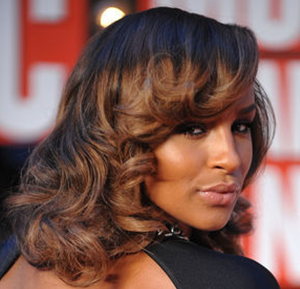 Why don't you give the Black and Honey Blonde weave a try?
You can create twirled curls by, teasing the front of the hair carefully with your fingers. Plus the beautiful blend of the two shades looks fantastic against warm skin tones.
Once you've figured out how to style your Envy weave, follow our eight maintenance tips to keep it gorgeous for longer.
Keep your scalp and hair fresh and free of build-up by washing it no more than once a week. Use lukewarm water and a mild shampoo that doesn't leave flakes or residue.
Use a towel to dry your hair thoroughly
Avoid using flat irons or hair dryers on your hair.
Never use a brush or comb, instead use your fingers to detangle your waves.
For moisture, and to relieve dryness, use the African Pride sheen spray twice a week.
Before you go to bed, wear a silk bonnet or headscarf to protect and keep the moisture in.
If you're going for a swim, wear a swimming cap.
If your hair comes into contact with pool or seawater ensure that you condition, rinse and moisturise thoroughly.
We're sure you can't wait to upgrade your outfit with the Envy weave.
Want to know all about our other new products? Visit our Facebook page to stay up to date.