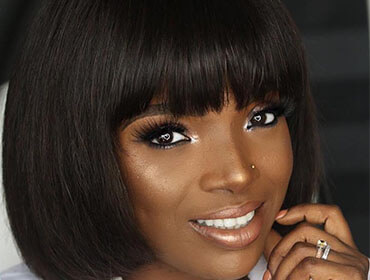 Spring is all about curls and waves. Darling's Brazilian Wave is the perfect combo of this. We've gathered 5 looks, inspired by Brazilian hair, that are so easy to maintain and style.
Ombre all the way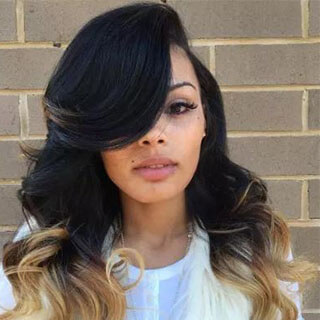 A great way to get the most from your Brazilian weave is to rock a gorgeous ombre.
This queen is showing off her exquisite hair game by rocking a black and blonde ombre, demonstrating her full control over the colour spectrum. YAASS queen.
Darling Brazilian weaves come in a variety of colours so you have a million different ways to style your ombre. A beach blonde look will be harder to achieve if you start with a black base weave.
Remember your ombre doesn't have to vary as much as this one. You can start with a dark brown that transcends into a lighter tone at the bottom. Even a golden blonde to a beach blonde is enough to make your Darling Brazilian weave sparkle.
Short and straight or long and wavy, it doesn't matter. Your ombre will be dazzling no matter what style or length you want to slay it.
Under my ombrella.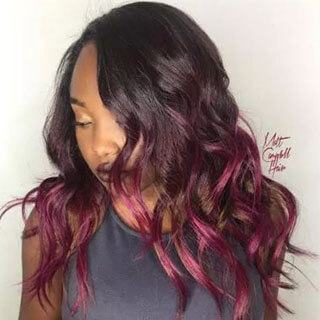 Fabulous, Darling
If you're looking for a weave hairstyle that's super easy to maintain, extremely versatile and is the definition of a flawless hair game, then you'll need a Darling Brazilian wave weave.
Play around with this fabulous hairpiece by cutting it or adding accessories to it.
Darling's Brazilian wave weave is soft with a feathered fringe. While it's super easy to manage there are some things you should avoid doing to it. The first is to never use a comb on it. Rather use your fingers to detangle it. The other thing is to wear a hairnet, with small or no holes, when you go to bed with it.
There is so much you can do with a Darling Brazilian wave weave. From plaiting to curling, this soft and lavish hairpiece is the answer to every weave and sew-in hairstyle you've ever had.
Give us a wave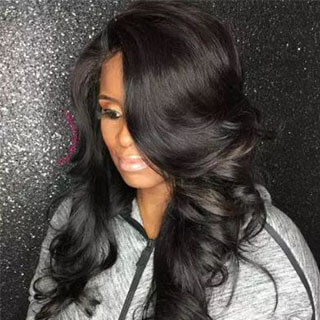 Let loose with some waves
Get waves with almost no effort at all with Darling's Brazilian weave. Because of its thickness and texture, these weaves hold curls for a lot longer than most other weaves.
Make sure you wash your wavy locks often and use curl definers. You'll be good to go all the time. Due to the texture of the hair used for Brazilian weaves, you'll already have gorgeous waves without even trying.
Relax your look with some flawless loose waves, that are so easy to maintain, and you won't even notice you've got a killer hairstyle.
Soft, luxurious and fabulous.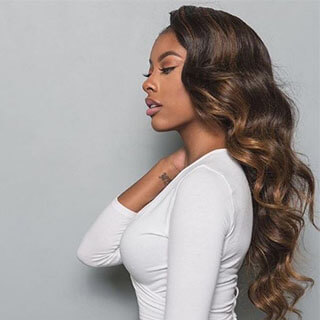 Curls run world
Give your natural hair some time off and break out this awesome Brazilian weave.
These bouncy layers may be hard to maintain if you're going natural, but intensive maintenance is a thing of the past with these types of weaves.
These curls are subtle, sexy and most of all stylish enough to be the hottest thing on the red carpet. Look as glamorous as you feel without any major time investments at all.
 It's your time to shine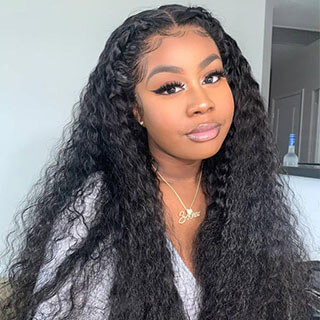 Pump up that pompadour
The fifth look you can rock with a Darling Brazilian weave is the ever-classy pompadour.
This look works especially well with our Brazilian weaves as you can add some dazzle to your locks with some easy-to-manage curls. Just look at how this beauty's hairdo pops.
Pompadours also have a slimming effect on the face, making it the perfect look to slay in.
Trust Darling for a volumising look that is light on the bulk and even lighter on the maintenance.
Pompadour-able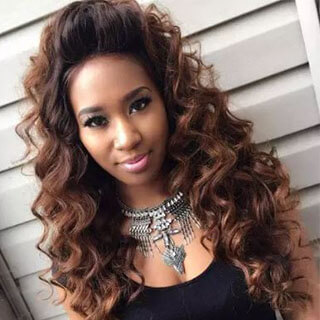 Now that you know how to rock those Darling Brazilian waves like never before, there's one question you need to ask yourself – which look do I rock first? Look incredible all day every day without spending hours and hours fussing over your hair. Take back your time with Darling and their super-soft weaves. Visit our website at: