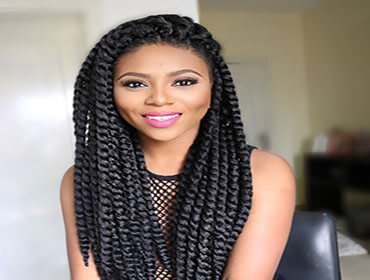 Crochet braids sound a lot more complicated than they really are. Additionally, these braids also offer you the added advantage of looking much more natural than other types of extensions, and are an excellent option for women that love to DIY.
So, if you're on the lookout for an easy way to overhaul your look, read on to learn how you can create these striking but surprisingly easy crochet braid hairstyles with a little time, practice and patience. Also, make sure to invest in good quality extensions such as one of Darling's Hawana, Royal, Mambo, or Classy crochet braids.
Step one: Wash your hair and moisturize your hair thoroughly.
Step two: Cornrow your entire mane. Don't worry about your cornrows being too perfect as they will be covered by your crochet braids.
Step three: Using a crochet pin, pull the extensions from the underside of each cornrow, to secure the extension to your cornrow, pass the end through the loop and knot. Work from front to back, holding the hook at a 90-degree angle.
Step four: Your crochet braids will last for anywhere between four and eight weeks, depending on how well you maintain them. With adequate care, you can also reuse the braids.
For inspiration, here are a few stunning crochet braid hairstyles that you can easily replicate at home.
Fluffy twist out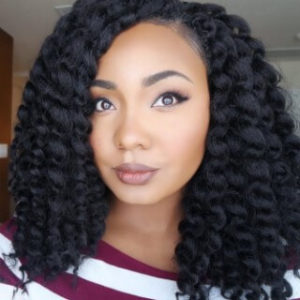 Face-framing layers keep this style from looking too bulky, while the side part adds some extra volume at the top. This style is perfect for everyday wear.
Faux undercut crochet hair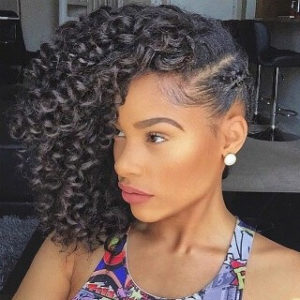 This style mimics an undercut with the help of a clever pattern of cornrows. The crochet braids are added to the other side of your head and you can achieve a curly style by loosening the braids. While being chic, this style also works with more formal outfits.
The best crochet braided hairstyles need a healthy head of hair to work with. Before you begin to experiment, check out our guide on Look Fabulous With These Crochet Braid Hairstyles.