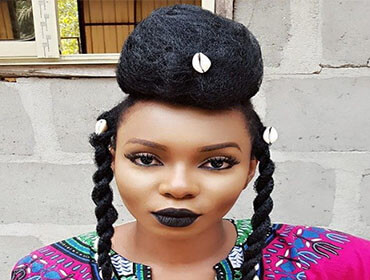 This Nigerian Afropop sensation stuns with her soulful voice, her stunning outfits, and her glorious hairdos. Yemi wears her African heritage proudly in her hairstyles and doesn't hesitate to experiment with big, bold looks. Here's a quick look at some of the 'Johnny' hit maker's most iconic hairstyles.
1. Beaded Fringe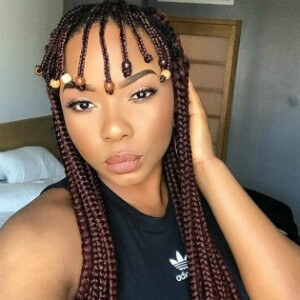 Yemi gave her box braids an innovative twist with this carefree look. Separate a small section of hair near your forehead. Braid this section into thin braids, finishing off with your choice of beads. The beads help you to fold your front hair, instead of cutting longer strands into a fringe. If you have a broad forehead, dress your braided fringe up with a larger number of larger-sized beads.
2. The Half-Fro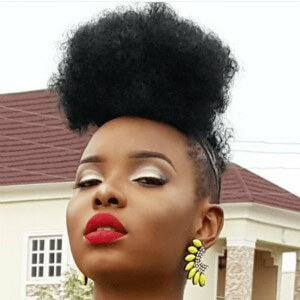 This hairstyle is an interesting mash-up of an afro and a Mohawk. Depending on how edgy or soft your personal style is, you can twist and pin-up the back or end your hairstyle in soft, cascading curls. For more volume and drama, accentuate your natural hair with Darling's Afro Curl weave.
3. Wrap Around Braid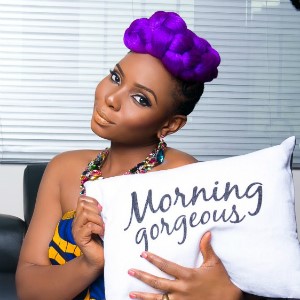 Yemi takes this look from basic and functional to awesome heights by using electric purple extensions for an extra-thick braid. You can opt for other vibrant, flamboyant colours for more adventurous looks.
4. Bantu Knots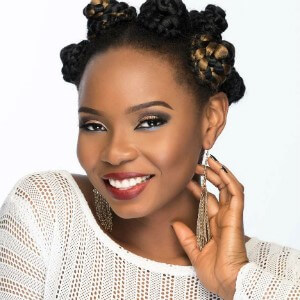 Bantu knots are an excellent protective style that works well with various hair lengths. Part and section your hair as per the number of Bantu knots you're aiming for, as well as the desired thickness. Using generous amounts of your preferred hair gel and moisturize your hair thoroughly. Twist in braids into each section in a two-strand twist and create a knot from the twist. Secure the knot with a hairpin.
Still not convinced that you can slay your natural hair the way Yemi does? Check out these Nicki Minaj's All-Time Favourite Looks for even more inspiration.