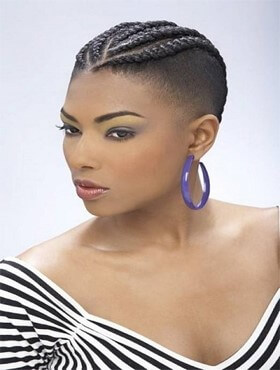 Short hair, don't care! Having short hair has numerous benefits. They are easier to maintain and braided styles look ultra-chic on them. Braids never go out of style and there are tons of trendy braided hairstyles for short hair that you should try today! Check them out here.
1. Braided Crown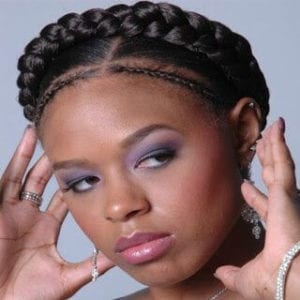 Crown braided styles look gorgeous! The best part is that you can sport this short-braided hairstyle for a casual as well as a formal event. This updo will only take a couple of minutes to create and will last throughout the day. Rock the crown using Darling Yaki and get the big volume without having to worry about the weight!
2. Mini Twist-Outs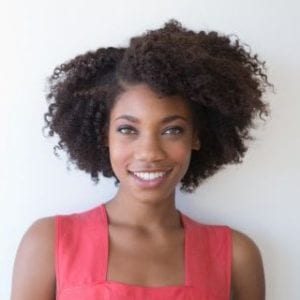 This is one of the cutest braided hairstyles for short hair that will perfectly fit your persona. Many prefer wearing it as a mini-Mohawk since it has many longer curled strands. While using a light hair mousse, start twisting your Darling Vibration and you will achieve this hairdo in a couple of minutes. This trendy style is extremely versatile. It can be spotted at the office, on a weekend vacation, or even on a casual day. Use a rat-tail comb to achieve a curlier look.
3. Mohawk With Coils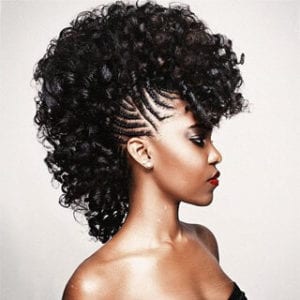 This is a fantastic way to have a quick and simple Mohawk for short coily hair. Just braid the sides of your Darling Vibration vertically upwards and let the upper part of your curls fall naturally. Fix them securely with bobby pins or just use a hairspray. It is an easy style to maintain and doesn't take more than an hour to create!
We cannot wait for you to recreate these braided hairstyles! Check out the Style Guide For Coily Hair for some classic hair inspo.