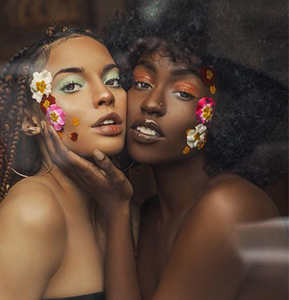 "I think the most important thing a woman can have, next to talent, of course, is her hairdresser." – Joan Crawford
Looking for your next new do? Well, look no further because we've picked the perfect and on-trend hairstyles just for you. We have a wide choice of curls, braids, locs and dreds – you'll want to try them all.
Find your beautiful rule your world. Go ahead and take a glimpse at your next best hairstyle, and find the perfect 'do to fit your shining personality.
Now, let us show you what we have in store for you.
Diva Curl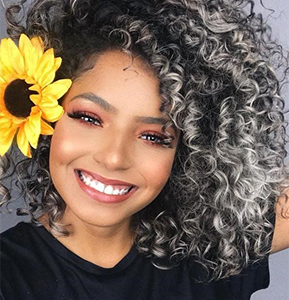 Curls are a classic hairstyle, especially if it's big and bouncy curls. Behold – the graceful curl bob cut that's been raising the roof since the '70s.
Voluminous hair will never go out of style so rock this ravishing curly hair weave. We love how the striking black and silver-grey colours compliment this look and take it to diva status.
Achieve this glamourous hairstyle with our Diva Curl in the combination shades of rich black and white ombre. It's time to express yourself with your beautiful hair – so get the look today.
One Million Braid
Embrace your glow-getter side with this go-getter braid hairstyle. With this boss babe hairdo, you'll have your confidence boosted in no time.
The long braids make way for a sexy look, and the brown tones complement its sensuality. We also love how the top knot with braids wrapped around adds in a little sass and fierceness to the look.
Feel inspired this spring with these beautiful hair extensions. Get the look with our One Million Braid in the shade; dark brown. Revive your beauty and feel one in a million with these braids.
Bantu Locs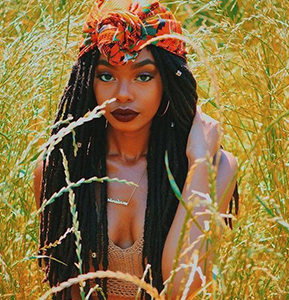 Embody your true African beauty when you shine in these luxurious rich black faux locs. Wear your beautiful black hair loud and proud and make a statement.
Go ahead and express your ethnicity with a bright traditional head wrap and golden hair clasps. These vibrant colours will add liveliness and soul to your look.
Achieve these foxy faux locs with our Bantu Locs hairpiece in the shade; rich black. Emancipate your soul with this regal hairstyle.
Soft, Rough and Ultra Dred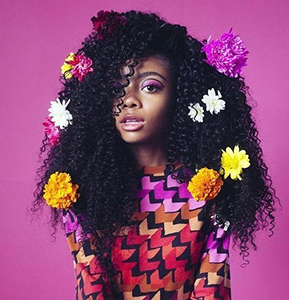 'Walk it like you talk it' with this voluminous curly weave and you'll be heard before you even speak. Wear your beautiful hair with pride when you rock this natural curly dred hairdo.
With its bold and defined spiral curls, you'll be sure to be looked upon like a Nubian queen. The rich black colour gives it a shiny and healthy texture – which makes it perfect for that springtime bloom that everyone desires.
Achieve this fabulous hairstyle with our Soft, Rough and Ultra Dred range in the shade rich black. Own your destiny with a crown of beautiful hair.
Well, we've given you our top picks of the trendiest hairstyles, now it's up to you to decide which beautiful hairstyle you'll go for next.
Own your style and show off your gorgeous hair with our Darling hair range. Whether you choose curls, braids, locs or dreds, you'll be sure to make an impression.
Comment below and tell us which hairstyles inspired you to change up your look. Show us your beautiful hair by tagging us on Instagram and Facebook – we'll be waiting to see.