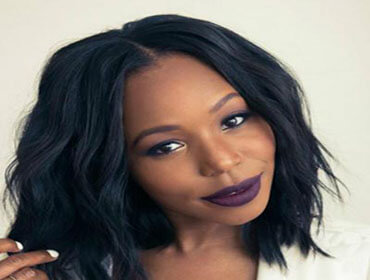 Making the decision to give up your relaxer and straightener in lieu of a protective style is always a big decision. This is why it is especially important that you do all it takes to ensure that your decision is an informed one. Before you hop into your stylist's chair for an elaborate cornrow style or on-trend braids, do ask your stylist these essential questions about the right way to care for your protective hairstyle.
1. How do you prepare your hair for a weave?
Clean hair is a prerequisite for any protective style. Before you install a new set of extensions or a weave, make sure that any product build-up is washed away. A protein treatment is also advisable to make sure your hair is able to take the manipulation.
Trim your edges and do not install a weave for at least two weeks after chemical processes such as relaxers, bleach and permanent colours. Harsh chemicals are a big no-no for hair extensions. Using them consistently can cause severe damage and breakage.
2. How long can you keep your weave in?
Never leave your weave in for more than two or three months. It's best you book an appointment with a stylist you trust well in advance to take your weave down in time, to avoid tangled or matted hair.
Make sure you comb your extensions at least three times a day. This will keep it tangle-free without much effort. Gently comb your extension and avoid tugging too hard as it will damage your extension
3. How do you protect your edges?
It is important to use high-quality weaves, such as Darling's Daniela. Also, check how tight you can go with your weave so that your scalp has a little breathing room and if you need a weave cap after braiding. Make sure to pamper your mane with nourishing edge control products.