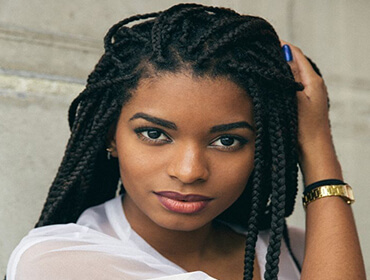 Make your braids mop magical in under 5 minutes.
1. Faux Fulani Goddess Bun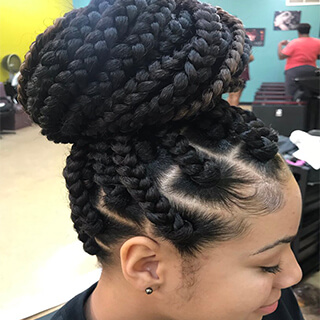 Channel your inner ancient deity to create this look ageless glamour. To achieve this look: twist two large rope twists, leaving a few braids out of the sides of your edges.
Wrap the rope twists into a large bun and secure with bobby pins.
2. Bantu Knots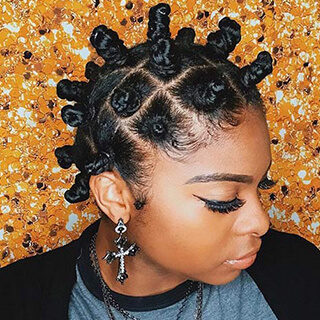 Let's take it back to our roots! Bantu knots are loved by children, grandmothers and everyone in between. Simply part your head into 12-15 sections, and twist each section until it coils into itself.
3. Rope Pigtails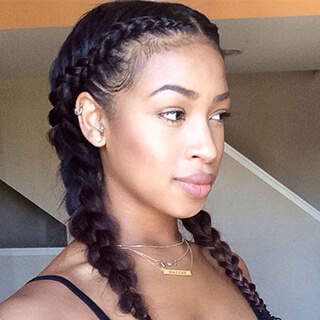 Add a bit of edge to your outfit. To further confuse the masses, pair it with something light-coloured and cute.
Section your head down the middle into two parts. Twist one section. Tuck the tip into the twist and secure it with a bobby pin. Repeat for the other section.
Follow us on Facebook and Instagram for more hairstyle tips and ideas.
Image Courtesy: Mane Addicts