Tiwa Savage always has everyone's attention! Part of it is because of her trendy hairstyles. The hairstyles that she creates are quite challenging, but they look absolutely fantastic. Check out the best of her weave hairstyles here!
1. Long Straight Blonde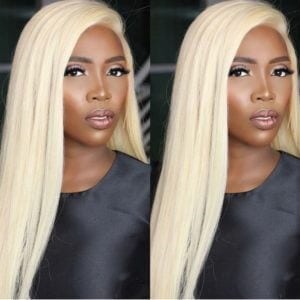 She can pull off any hairstyle in the world. This straight blonde weave with a side parting surely inspires everybody else to experiment with new hairstyles. You can also wear accessories or opt for a high ponytail for a slick, well-defined look.
2. Ghana Weave Hairstyle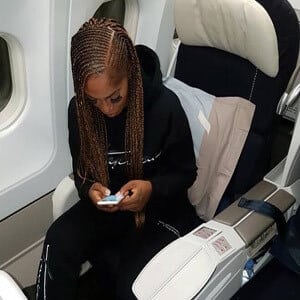 Doesn't this Ghana weave hairstyle look fantastic? Tiwa Savage looks younger and classy. This look works for every occasion. We weren't surprised when her austere hairstyle went viral.
3. Short Hairdo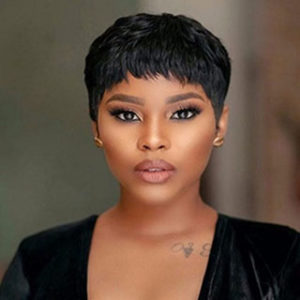 It is normal for Tiwa to rock long weave hairstyles, but now we also get to admire her short bob-cut hair! She shared her fresh look on her Instagram page and took everyone by surprise. Though she didn't shorten her natural hair, she is just wearing a short hair weave. Look as stunning as Tiwa by using the Darling Yaki Braid.
4. Free Flowing Braids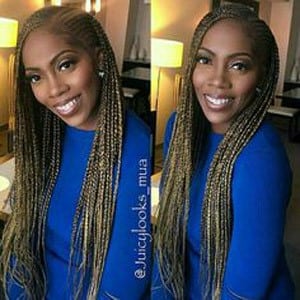 Miss Savage just let her braids free and did not care much about perfect styling, which was a good decision because she looks flawless as always. You do not have to put a lot of effort into this hairstyle; you only need Ghana weaving braids and some glamorous accessories to enhance the effect. Get this perfect styling using Darling Superstar Braid.
Many other celebrities are rocking trendy hairstyles, just like her! You do not want to miss out on these 5 Celebrities That Rocked A Bob Hairstyle.