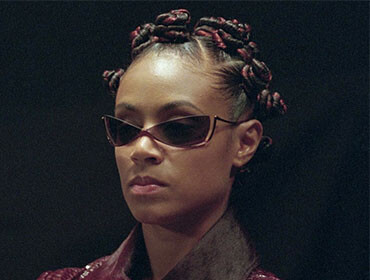 It's no secret, African hairstyles rock and this spring we're going knot-crazy. Natural Bantu knots have been around for centuries and they've maintained their popularity in modern times. They've been a fashion statement in natural hair circles and have evolved into a hairdo of choice for even the braids gang. If this is the look of choice for you this season, then check out our guide on different kinds of Bantu knot styles to pull off.
Larger than life Bantu Locks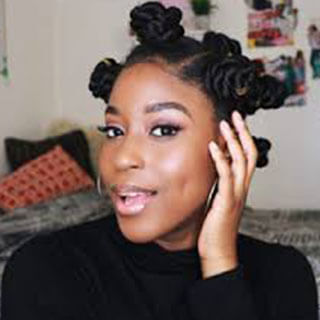 If your looking to take a break from your super long 4C hair then you've hit the jackpot. These Bantu locks are only separated into 9 boxes or less, making it easy to manage your hair. If your fro is thick then you'll love this hairdo. Work those knots girl.
Bantu Knots and with Fulani braids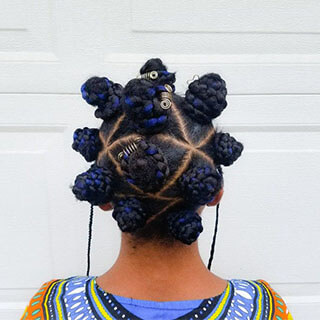 Who said you need to keep your Bantu Locks simple? Throw in some Fulani braids, wire, and cowrie shells to raise your hair game and show off your style. Serve fierce from every angle. Alternatively, you could spice things up with cornrows and various beads. This young queen is #bantuknots goals.
Burgundy Bantu Locks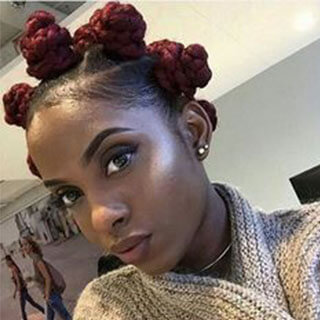 Don't be afraid to play with a bit of colour. If you've recently dyed your hair and looking for an upgrade, then try this look. Add hair extensions that are the same colour as your hair, then twirl them into Bantu Knots to create this bomb look.
Braided Bantu Knots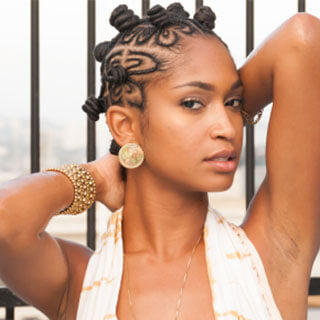 Give your Box braids new life. Just twirl them into Bantu locks and add some bling! This look is fantastic if you want to take your hairstyle from day to night. Bejewel things up.
Micro Bantu Knots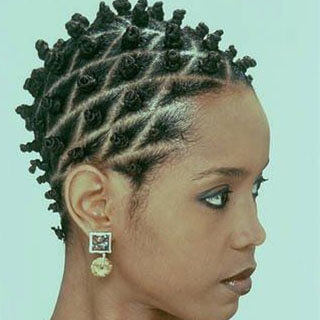 Just because you're rocking a fade cut or a TWA, doesn't mean you can't jump on this trend. You can create Bantu Knots on short hair. Then, when you unravel them, you'll have the cutest curls. Talk about versatility! Micro Knots. Massive style.
Half up, half down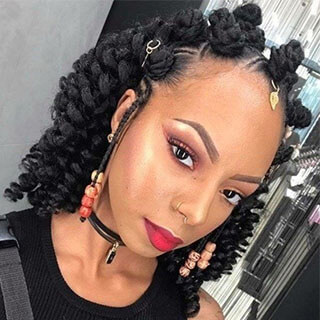 We've got something for the sisters with relaxed hair too. Ditch the flower crown or headband and opt for a row of Bantu locks. Not only will you look super stylish, but you'll also keep that hair out of your face. No flower crown, just beautiful knots
Bantu knots with dreadlocks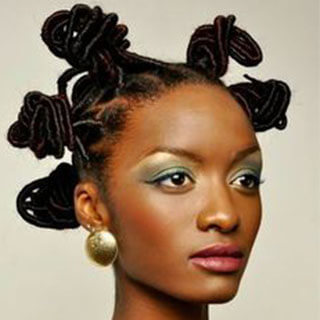 And if you have locks, then this fresh hairstyle is for you. It's a simple updo to keep you cool in the humid weather while showing off your crown of glory. Locks and knots go hand in hand.
Patterned Bantu Knots
Combining Bantu Locks and circular cornrows is another stylish option. Although this one isn't an easy style that you can do at home, it's easy to maintain.
Long and Tall Bantu locks
This version of the hairstyle is made famous by Rihanna. If you're ready to be bold and fierce, then this is the look for you. Rock it like Riri.
Side Bantu Locks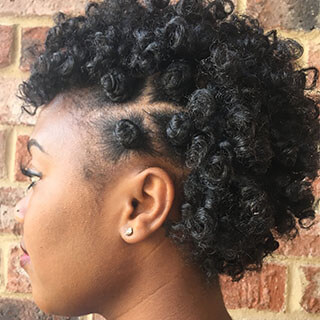 If you're ready to say bye-bye to your beloved Bantu locks, you can still look pretty with this half twist out hairstyle. You get the benefit of curls and Bantu Locks at the same time. Do your faux mohawk your way.
Bantu Knot curls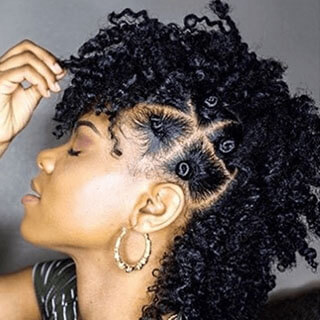 After your Bantu Lock #GlowUp, you can enjoy a second hairstyle courtesy of your Bantu knot curls.  Unravel your knots and reveal a twist out.
Go from Bantu knots to curls faster than you can say twist out.
Celeb-inspired Bantu Locks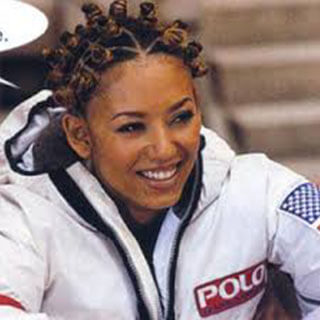 This article wouldn't be complete without a bit of celeb inspiration. Jada Pinkett Smith slaying in The Matrix movie.
The spiciest Spice Girl knew how to serve sauce with her knots back into the 90s.
Still not convinced to try this protective hairstyle? Here are some benefits of Bantu knots:
Bantu Knots help retain hair growth without the use of heat.
They're a cost-effective way to change up your look.
The knots can be done to almost any length of hair and type.
They're easy to maintain.
They reveal the most bomb curls when unraveled.
Are you ready to be all about that knot life? Let us know which  version makes you skip a beat on:
Or find out how to achieve them with Darling Vibrations using our step by step tutorial: