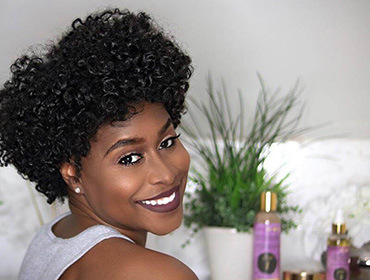 Whether you wear your own hair into individual braids or opt for extensions, optimum care will not only keep your hair looking great but also maintain its overall health. However, what do you really need to know before rocking these braids? These tips are designed to make your braids or twists look fabulous and healthy.
1. Protection At Night
It is a good idea to cover your Darling Superstar Braids before going to bed. A large hair bonnet or a silk scarf works well. Covering your hair with a satin scarf will not only keep your edges fresh but also prevent frizz. Invest in a satin pillowcase, if your headscarf comes off in the night you still have protection!
2. Wash Your Braids
Just because your hair is braided does not mean its maintenance free! You should clean your braids and scalp regularly. Dirt and sweat can cause your pores to clog ultimately making it brittle. Gently shampoo your braids bi-weekly to maintain the neatness of your braids or twists for as long as possible.
3. Be Aware Of Your Hairline
If you have nappy hair along your hairline, do not incorporate it in your braids. Pulling too tightly can cause permanent damage to your hair follicles. Leave them out of your braids. You can always pin them up.
4. Don't Wear Braids For Too Long
We recommend a maximum of two months. If you keep it longer than this, your new growth will be prone to damage. Protective styling is meant to be short-term or temporary. Before moving on to your next set of braids, remember to give your natural hair a break. Let your tresses breathe and give your edges a trim if needed.
These tips will help you maintain your twists and keep them healthy. It's easy to fall in love with protective hairstyles. Take a look at these Things To Keep In Mind To Maintain Your Protective Style, and sport your hairstyle all year long!