It's the season of love and we're sure you have lined up your outfits already. But what about your hairstyles? Your hairstyles are as important as your #OOTD, don't you agree?
We know that you need something exciting for a hairstyle but choosing the right one can be overwhelming. You also don't want to spend hours confused about which style to pick at the salon, just before your date. How about taking some hairstyle tips from these style queens? To save you from all the stress of picking the right  style, we've picked 5 gorgeous celebrity hairstyles that will inspire you.[/vc_column_text][/vc_column][/vc_row]
Go Lola OJ
Let's start with the ever-so-gorgeous Lola OJ who not only rocked the Curly Kinky style like an Empress, but also gave us some V-Day outfit goals! Glam and gorgeous, her hairdo catches a lot of attention. Want to get this look? Click on this link and order your style: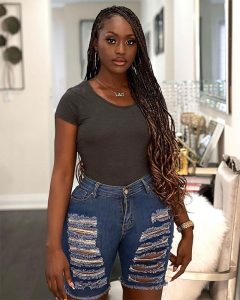 Braid it like Linda Osifo:
Braid it like Linda Osifo with Curly Braids! A protective style featuring long braids with curly tendrils, Curly Braids give you an effortless look whether you're out on a date with your girls or your Valentine! Click here to get this hairstyle today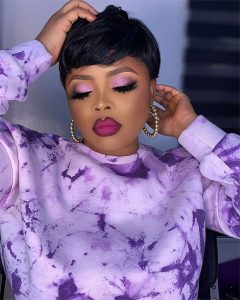 Go Short & Chic like Juliana Olayode
How did we all survive the Juliana Olayode short & chic era? This beautiful look is perfect for our Darling Queens who like to keep it simple!
Neither too plain, nor too high maintenance, this hairstyle will woo your Date in seconds! Get this style here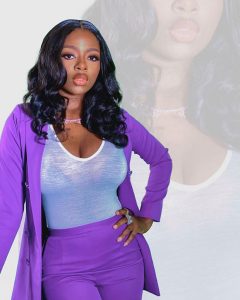 Elegance Personified with Diane Russet
They say there's no better love than self-love and we cannot agree more! And nothing defines self-love more than styling yourself.
Give yourself the classic, elegant look with the Empress Super Body Wave. The texture is soft so you can even run your fingers through it. Click here to get the look: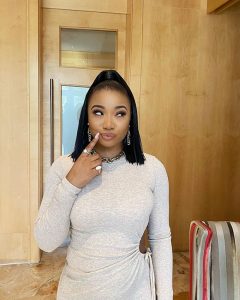 Give your look a touch of Royalty like Mocheddah
When it comes to rocking just about any outfit, a straight silky hairstyle is the way to go! This sleek, stylish mane looks super elegant and gives you that oomph fit for a queen for this love season.
Go ahead and slay that date-night with this look
Insta link
These hairstyles will undoubtedly make you shine like a celebrity and will give you an irresistible look. Waste no more time and lock them for your date nights this romantic season!