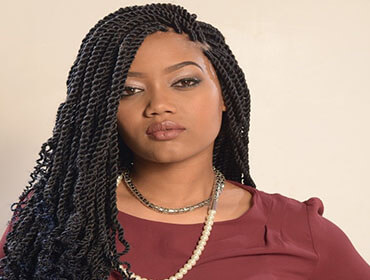 We know how often you like to change up your style! Different variations of your protective style leave you feeling confident throughout the day. However, it's important to go over the ways to maintain these styles too!
So, let's check out some simple tips, to help you maintain your protective styles.
1. Duration Of Your Style
We recommend you let your extension stay on for five to six weeks, post which you can get your hair re-twisted or take them out and change the look.
2. Cleansing
There are chances of dust or dirts sticking to your style, thus gentle washing is necessary. Use just a little handful of shampoo to wash the locs. We do not recommend washing these locs completely unless there is a need for it, as it can take a long time to dry up. You can clean your scalp with soap water or shampoo and rinse it off lightly.
3. Hydration
Always choose a hair cream that suits your scalp, one with coconut oil or other natural oils are recommended! Oiling your scalp regularly avoids dryness and that's key! If you are looking for an attractive shine and lustre, oiling is going to help you with that too. You could spray mousse on the locs occasionally and run them in to keep flyaways at bay
4. Fight The Frizz
Get rid of that frizz by trimming it out with a scissor. Lack of proper care can damage your hair, so make sure you take care for your protective style.
We hope this was helpful! You can dive deeper into the best Tips To Wash Your Hair Extension Correctly.