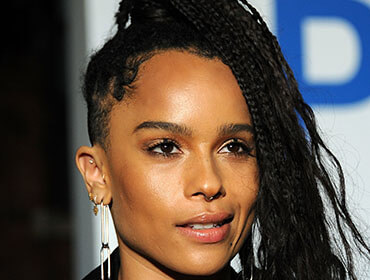 As the great Ciara so nicely put it, it's time to "Level Up!". Yes, your braids are cool, but sometimes they just need that extra sauce.
Braid styles that keep you standing out.
Don't get us wrong. Your braids still look poppin' whether they're waist length, super long or short, but …
Braids are not just a style, they're a form of art and self-expression. Whether you try ringlets,  wooden beads or even stick in those old school butterflies, you're guaranteed to look fly. There are plenty of ways to level up your braid style and give them that extra sauce.
Not sure where to start? We've got you. Here are our 5 top ways to update your braid style. You may just be inspired to switch up your look.
Headband
Make a statement with a bright headband, like a beautiful flower crown. The result? That "YASS QUEEN" effect. Wear a headband for a picnic with the girls or just to dress up your braids for a fashion show.
Blooming beautiful
If headbands ain't your thang, why not give the Kente-inspired head wrap a go? You're sure to stand out like the queen you are. It also helps to cover up any new growth (bonus!).
Wrap it up.
Colour with a twist
Don't let anyone ever tell you that you are not a fierce queen. And why not show everyone that with Darlings Royal Purple Yaki braid? A pop of colour is always a cute way to switch up your braided style. But an entire head of colour is a sure fire way to spice things up. Why not take it one step further by accessorising it with silver cuffs? Royal purple is the perfect colour to express your unique style and grab everyone's attention. You can always add in other colours too… maybe white? With Darlings Royal Purple Yaki Braid.
Cuffs
Add an elegant touch to your braids with a few well-placed cuffs. Bob braids look especially charming with these silver cuties. This look is proof that fewer accessories make a  bigger impact. Just enough sauce to make your braids become a conversation starter.
Upgrade those braids
Rings
There's one thing a plain braid isn't, and that's exciting. These hair rings are an instant way to raise your braid game.  This braided style gets an instant upgrade with detailed ringlets placed along the braid. She's showing us flames with her facial piercings. Slay girl, slay!
Put a ring on it.
Beads
Let your braids be young, wild and free, just like you. Give your braided style an earthy edge with wooden beads. Don't forget to have a little fun with it by changing up your bead sizes. This look is both perfect for dressing it up and down according to the occasion. Winning!
Braided beaded babe.
#Throwback 
Let's not forget that hair played a significant role in many of the African tribes back in the day. Even then it was a form of self-expression and a mastered craft. More importantly, different braided styles symbolised things such as spirituality, tribe and social status. For example, the women from the Wodaabe Tribe decorated their hair with beads and cowrie shells. Embellishments that have today become our braid-spiration.
A woman of the Wodaabe Tribe
Braid accessories are the perfect way to make a stylish statement. And when you've got braids as your canvas you can play with the coolest accessories out there.
We would love to see you bring the heat with your new braided styles. Share your pictures with us on our Facebook page.
You can also follow us on Instagram and find out more on our Darling Braid range.
Poll:
How will you be accessorising your Darling braids?
Headband
Colour
Cuffs
Rings
Beads