Image Courtesy: africanamericanhairstylevideos.com
Summer's knocking. Answer it with hair that's on fleek.
Just because you're not a natural sister doesn't mean you can't try a simple natural hairstyle. With Darling's range of products, you can experiment with locks, fros and even Bantu knots.
Getting a protective style, that shields your hair against humidity while letting you explore new hairdos, is easy. So whether you have a thing for coily buns or a voluminous afro, Darling's got you.
Here are our Top 6 Natural Hairstyles you have to try this summer.
1. Lock it up without the commitment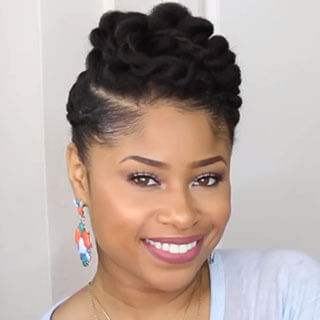 Are dreadlocks on your to-do list? There's no need to wait years to grow these pretty locks. With Darling, you can achieve this natural look using the crochet method. Darling Bantu Locs pack plenty of versatility and style, allowing you to get short or long locks, depending on what you like.
If you prefer to keep them long and flowy, you can accessorise them with beads, cuffs and cowrie shells. If you want something short and sweet, then you can rock a bob look. You could even take it to the next level with a fringe cut.
Darling Bantu Locs retain their shape, so you don't have to worry about locking or brushing them. Plus they're super light, making them convenient and stylish.
This look can take you from day to night with a few simple personal touches.
Care tip: Keep your natural hair, under your Bantu Locs, healthy. Clean your scalp with lukewarm water and shampoo, that doesn't leave any residue, once a week.
2. Have a little fun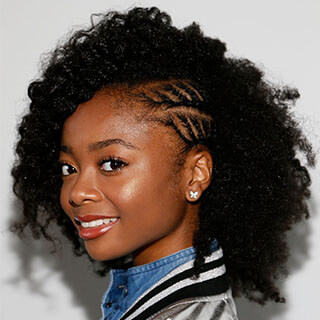 Fun fact. Bantu knots can be traced back as far as 1898. It's a Southern African hairstyle that has been worn by Zulu people and plenty of other ethnic groups.
These coily buns are simple, yet fun and easy to maintain. If you need a bit of motivation, see the likes of Melanie B and Jada Pinkett Smith from the 90s and, more recently, Rihanna.
Like what you see? Give it a try at home. We've got a whole tutorial for you to get the look with Darling Dancing Diva.
Care tip: Keep your scalp moisturised and your Bantu locks shiny with Oil Sheen Spray.
3. Turn up the volume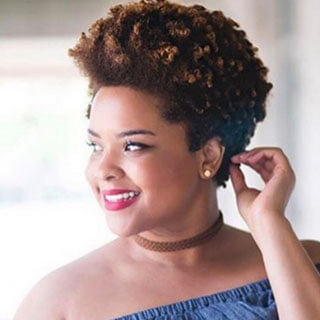 Darling Dancing Diva doesn't only work for Bantu Knots, it also can give your natural hair a boost. Quit dreaming about that big fro and get it with this hair piece.
Afros were the look of choice in the 60s and 70s. The afro was not only a political symbol, but also a fashion statement. This hot trend is here to stay with more women opting for natural instead of relaxed hair.
If you're still growing an afro but want to #LevelUp, Darling Vibrations will add volume and bounce.
Care tip: Use a paddle brush when detangling the Darling Vibrations hairpiece.
4. Braids on fleek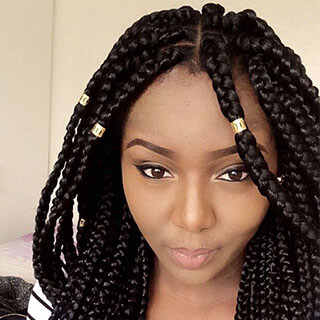 Everyone from Hollywood to Nollywood is trying Fulani Braids. This look is making the rounds in celebville from the likes of Kim Kardashian to Ayanda Thabethe.
This ancient hairstyle, from the Nomadic Fula people of West Africa, is playful and can easily be customised to suit your personal style. All you need to do is add beads, shells or cuffs to make the look your own.
To get this braided look you can use the Darling Awula Braid or the Touch Braid. 
Care tip: Use a moisturising spray to keep your scalp healthy and happy.
5. Top Knot style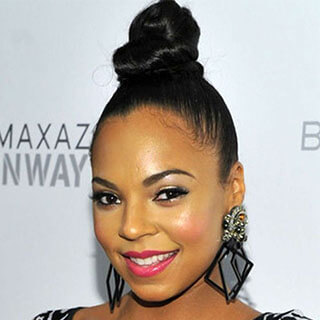 Raise your hair game, literally, with a top knot. Darling Dancing Diva lets you make your hair more thick and versatile easily. The hair piece is soft and natural looking that lets you #GlowUp.
Raise your hair game with a top knot. The Darling Dancing Diva hairpiece adds thickness to your hair. It also gives you the option to try a range of hairstyles. The hair piece is soft and natural looking allowing you to #GlowUp at any event.
Remember to buy the hairpiece that's closest to your natural hair colour (like Colour 4) to look well put together for that special occasion.
Care tip: Don't use heat from hairdryers and straighteners on this hair piece.
6. Rock a high pony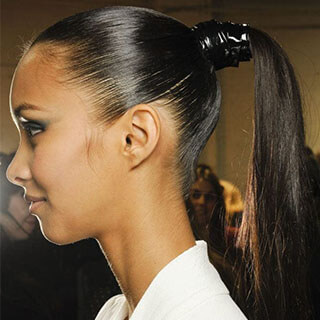 These are #PonytailGoals. Darling's Yaki Braid lets you rock a sophisticated look for the office or dinner with bae.
Get this high fashion look with our simple tutorial. Make it your own by accessorising with a thick metallic cuff.
Care tip: Tame your edges using braid spray and an old toothbrush.
Natural hairstyles are in and you don't have to be left behind. Darling's got a range of products to give you a simple, summer style. Do you have a personal favourite hairdo?
Let us know on our Facebook page: