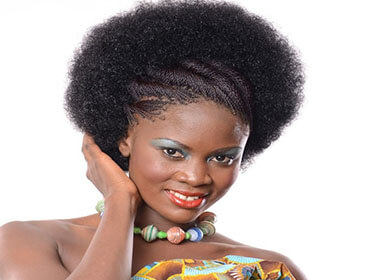 If you ever think that creating hairstyles with Natural extensions is difficult, we are here to prove you wrong! Ever looked at someone's twist outs with envy? Now you can easily create your own! Scroll down to know how to make chic twist outs with Natural extensions.
1. Washing and Detangling
Gently wash your afro extension with a cleansing shampoo and conditioner. Separate the hair into large sections and detangle it with a wide-toothed comb. Make sure you apply a good quality leave-in treatment on damp hair so the extension can retain the moisture while you prepare your hair extension for twist outs.
2. Parting And Sectioning
After you have gently detangled your hair extension, start dividing it into small sections. The smaller the sections, the thinner the twist.
3. Start Twisting
Once the hair is divided into various sections, you can start the twisting process. Pick a section of hair from the nape of your neck, twist the extensions to the bottom of the hair and divide the strands into two halves and start twisting them into one another. Keep twisting until the end and lock the edges. Repeat this process all over your head.
4. Seal the twists
Use a good Mousse to finish the look and keep twists looking tidy.
Now that you have achieved your perfect twist outs, wish to try something different? Check out these Crochet Braids That Are Easy To Make and try them now!