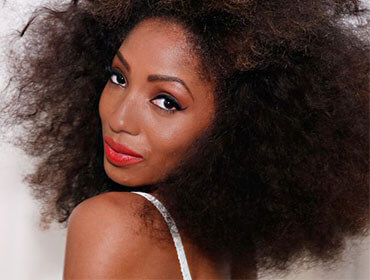 If there is any afro-textured hairstyle that women love the most is the twist-out style! It's easy to create, ultra-fashionable and extremely low-maintenance. Twist outs are a low manipulation style that can also help your natural hair grow. However, there are times when your beloved twist-outs become flat or dull, Check out this article for ways to keep your twist-outs look fun and funky. Make sure you use high-quality hair extensions like Vibrations from the house of Darling.
1. Wear A Headgear
When you feel your twist-outs have started becoming dull, start donning an edgy headscarf or a hat. This prevents premature drying of your twists and looks trendy. You can wrap a scarf around the front of your head, and leave the twists at the back open for a funky hairstyle.
2. Stretch While You Twist
Even if your curls are not long enough, make sure you stretch your hair while twisting them. By doing this you will be able to have maximum length retention and maintain your curl pattern.
3. Style It Into A Ponytail
Sometimes, keeping your twist-outs open for a long time can lead to frizz and dryness. Switch your hairstyles and play around with them. You can pull them back into a high ponytail. This will keep your twists secured and give you a sleek hairstyle.
4. Re-Twist When Required
One of the major ways of making your twist-out hairstyles look fun is to keep them healthy and shiny. Feel free to get the style redone whenever you feel like it. Re-twisting them will give it a fresh look. Apply moisturisers, natural oils, and leave-in conditioners to keep your twisted tresses hydrated and rejuvenated.
Looking for a perfect twist-out tutorial for your hair? You are at the right place! Check out How To Make Twist Outs On Type 4 Hair and try them today!
Follow us on Facebook and Instagram.
Image Courtesy: Byrdie